Young artist from Aklan wins top prize at DA WV Still Life Painting Contest for Filipino Food Month 2023
Posted by: RAFIS DA6 | Posted at: April 20, 2023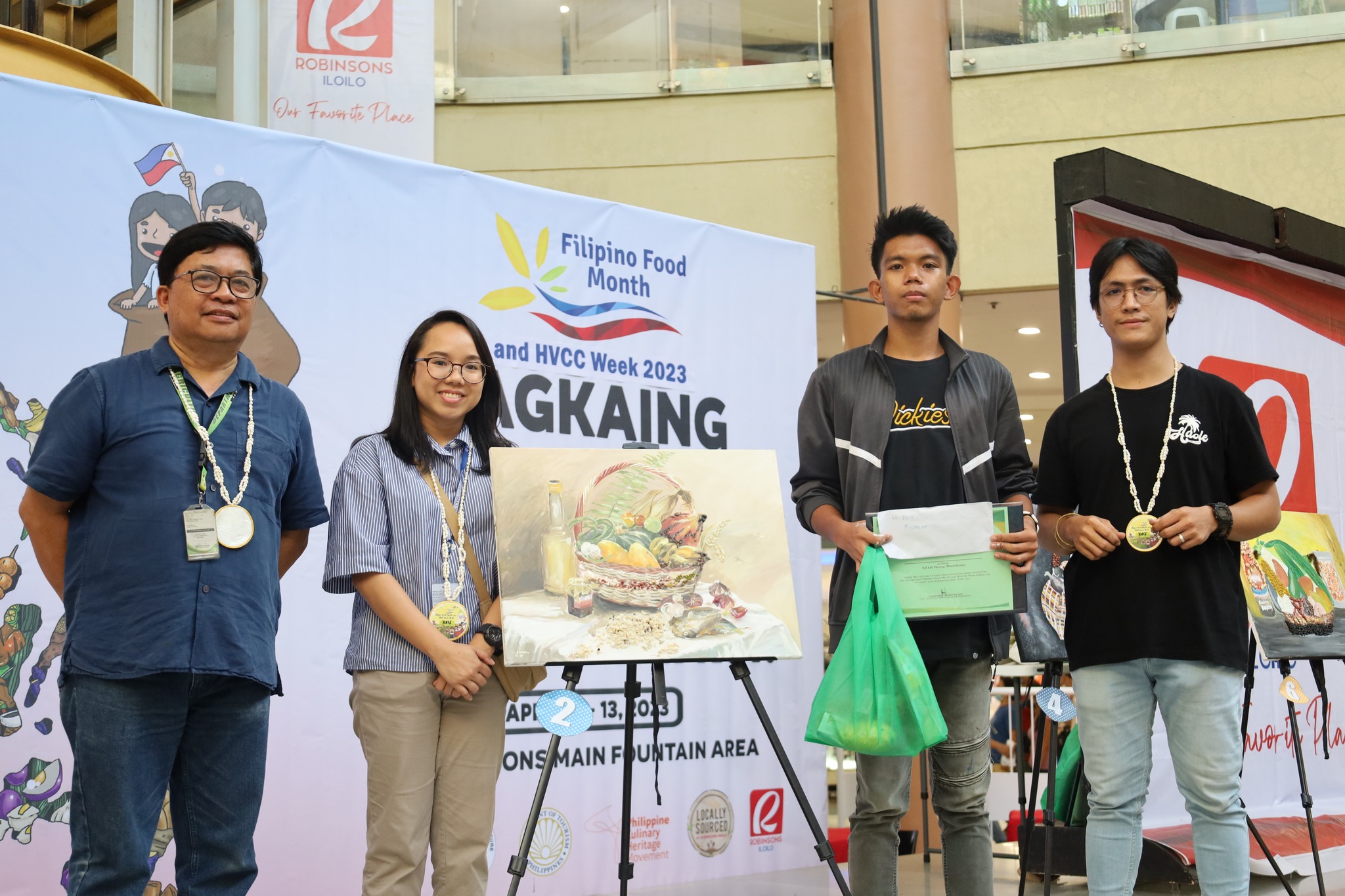 In celebration of Filipino Food Month 2023, the Department of Agriculture Western Visayas (DA-WV) recently facilitated a Still Life Painting Contest featuring local fruits and vegetables.
The event brought together talented artists from all over the region eager to showcase their skills in painting. The contest's objective was to promote the beauty of locally grown fruits and vegetables and the importance of agriculture in the region.
Participants were given five hours to create their masterpieces using oil, acrylic, watercolor paints, and mixed media. The still-life setup included various fruits and vegetables such as mangoes, avocados, pili nuts, and eggplants. Contestants were judged according to the following criteria: Relevance to the Filipino Food Month Theme, Composition (use of elements and principles of art), creativity, color scheme, and craftsmanship.
The judges, composed of artists, marketing professionals, and agriculturists, were impressed with the contestants' creativity and attention to detail. The paintings reflected the vibrant colors and textures of the fruits and vegetables, as well as the rich culture and traditions of the region.
After much deliberation, the judges announced the winners of the contest. The first prize was awarded to a young artist from Aklan Province, Jaylou V. Quitong, who depicted a beautiful arrangement of cacao, squash, mangoes, corn, dried fish, vinegar, and many more. The second and third prizes were given to artists from Iloilo Province, Joshua Celestial, and Guimaras Province, Jomel Española, respectively.
The winners received cash prizes and certificates of recognition from the Department of Agriculture Western Visayas and special gifts from Islas Parola. Their paintings were displayed at the DA-WV and Robinsons Mall Management offices.
Non-winning artists from Iloilo Jess Fransel Ducasi and Mary Joy Elambre, and Negros Occidental Charise Pille also received certificates and special gifts.###By Maria Corazon M. Buala/DA-RAFIS 6