Agricultural production in the region continues to move forward.  The value of production in agriculture and fisheries at the current price inched up by 10.28 percent from 2020 to 2021.  The value of crops, livestock, poultry, and fisheries production expanded by 6.47 percent, 21.79 percent, 4.38 percent, and 16.06 percent, respectively.  Agriculture, hunting, forestry, and fishing (AHFF) registered a growth rate of 6.0 percent compared to the previous year. The 2021 report on the economic performance of Western Visayas showed that AHFF slowed down by 0.4 percent from its 2020 performance.  Despite this, AHFF was observed as one of the main drivers of the increase in the Western Visayas economy.  Services accounted for 60 percent of the region's total economy among the major industries in 2021.  Industry shared 23 percent while AHFF shared 17 percent.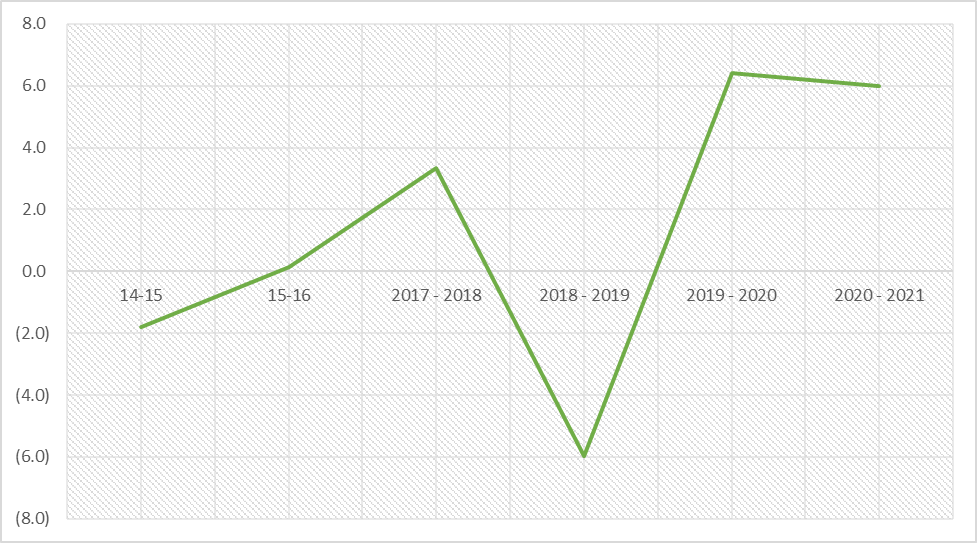 Palay production posted an average growth rate of 1.47 percent from 2017 to 2021.  Production inched up from 2.295 million MT in 2020 to 2.357 million MT in 2021.  Western Visayas is the third largest rice-producing region in the country contributing an average of 11.81 percent annually to the national production.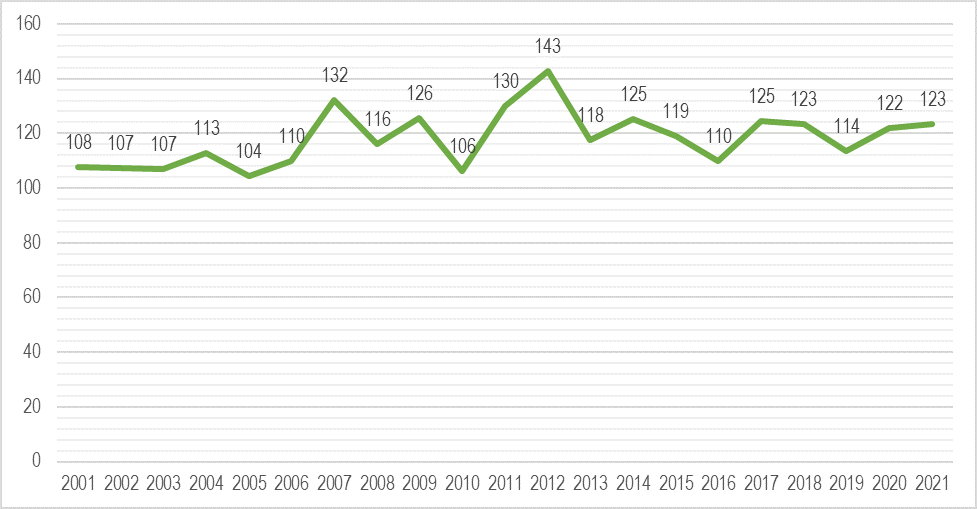 Rice Sufficiency Level, CY 2001-2021
The province of Iloilo is the major source of palay in the region accounting for 43 percent of the total regional rice production followed by the provinces of Negros Occidental and Capiz with 20 percent and 16 percent, respectively.  Palay sufficiency increased from 122 percent in 2020 to 123 percent in 2021.  This was attributed to the substantial increase in palay production in the region, especially in the provinces of Antique and Capiz with a growth of 16 percent and 10 percent, respectively.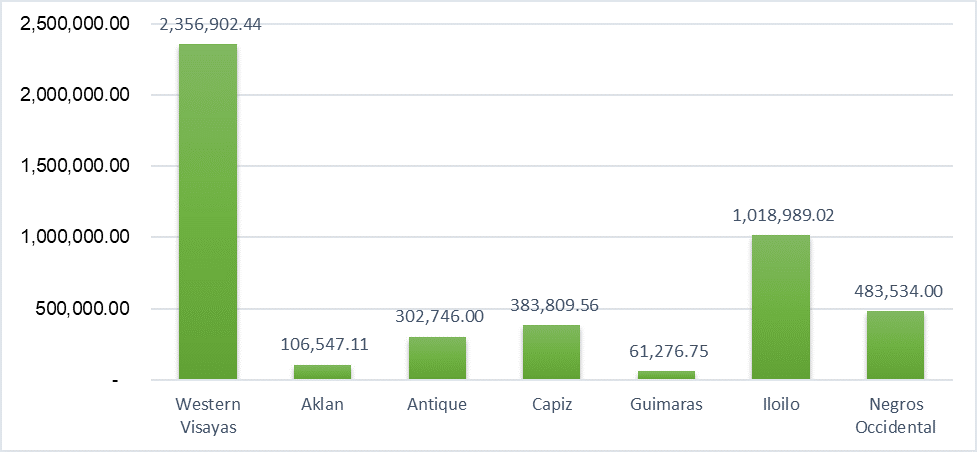 Palay Production, CY 2021
In terms of corn production, the region got an average of 3.98 percent share for the past six years to the national corn production consistently ranking 6th among regions. Corn went up its production with an increase of 9.69 percent from 2020 to 2021.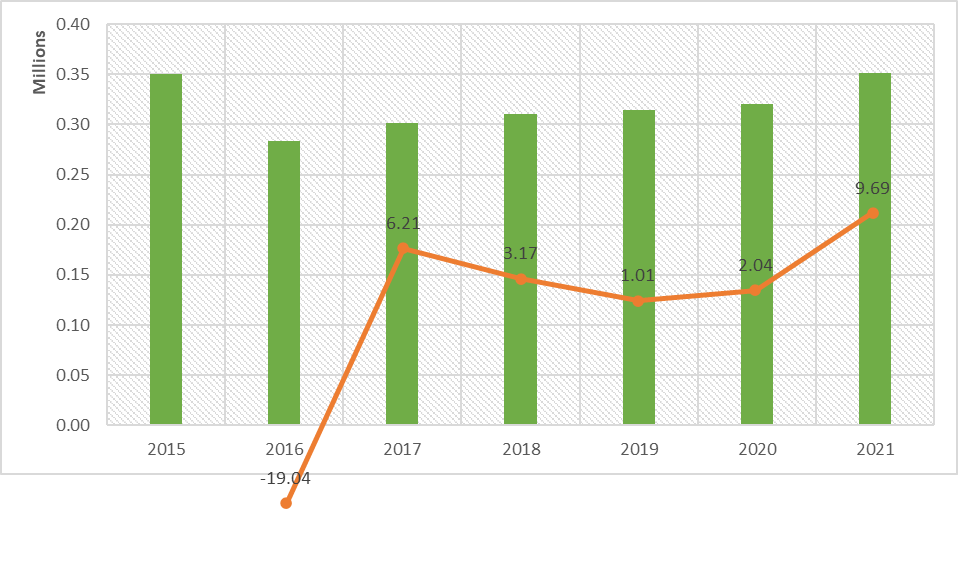 Corn Production & Growth Rates, CY 2015-2021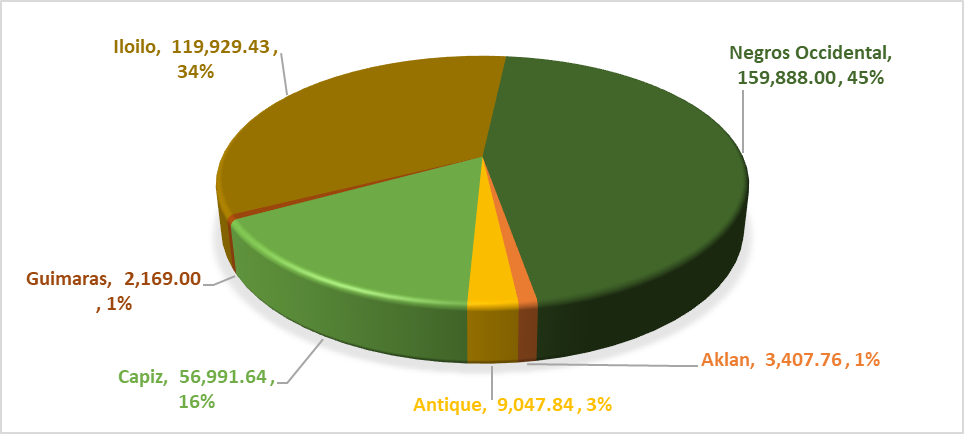 Distribution of Production by Province, CY 2021
Negros Occidental has the largest contribution to the regional production with 45 percent followed by Iloilo and Capiz with 34 percent and 116 percent share respectively.
In the area of high-value crops, priority commodities of the region such as sugarcane, coconut, mango, banana, abaca, cacao, and vegetable recorded an increase of 3.3 percent, 6.34 percent, 13.91 percent, 5.03 percent, 33.59 percent, 15.48 percent, and 2.88 percent, respectively.  Meanwhile, watermelon experienced a challenging production performance.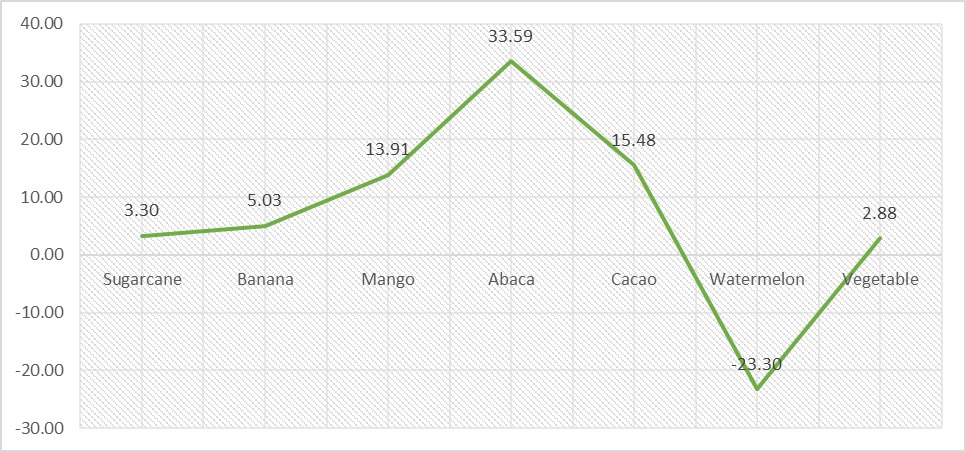 Growth Rates of some High Value Crops, CY 2021
The region's livestock subsector posted an increase in its production growth rate.  Commodities such as carabao, cattle, hog, chicken, duck, and duck eggs recorded an increase of 1.92 percent, 0.68 percent, 2.55 percent, 2.75 percent, 3.32 percent, and 2.4 percent respectively.  Meanwhile, goat and chicken eggs growth rate slide down to 1.28 percent and 2.1 percent respectively.  In terms of regional standing relative to national production, Western Visayas maintained its rank as the top carabao producing region, 2nd in duck eggs, 3rd in hogs and in ducks, 4th in cattle and chicken, 5th in chicken eggs, and 6th in goat.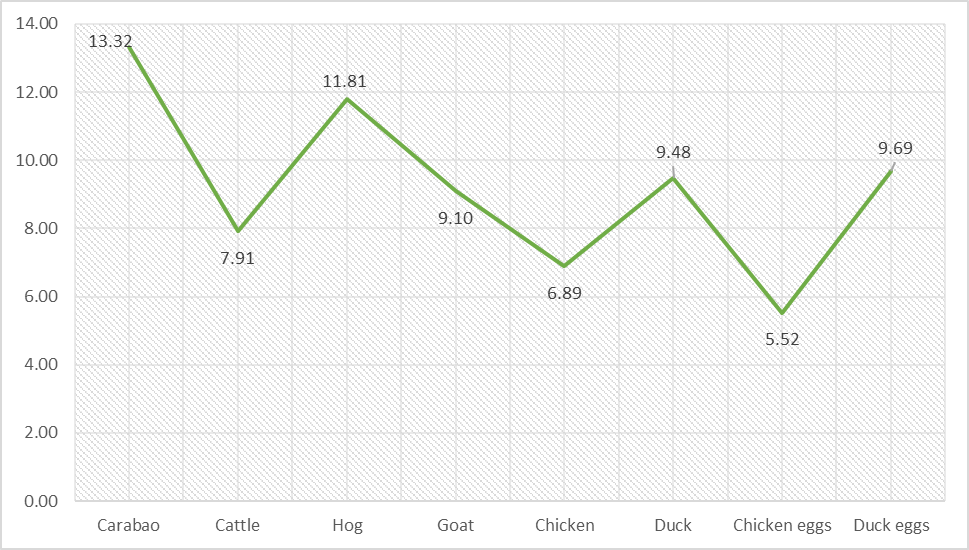 Percent Share Livestock and Poultry to the National Production, CY 2021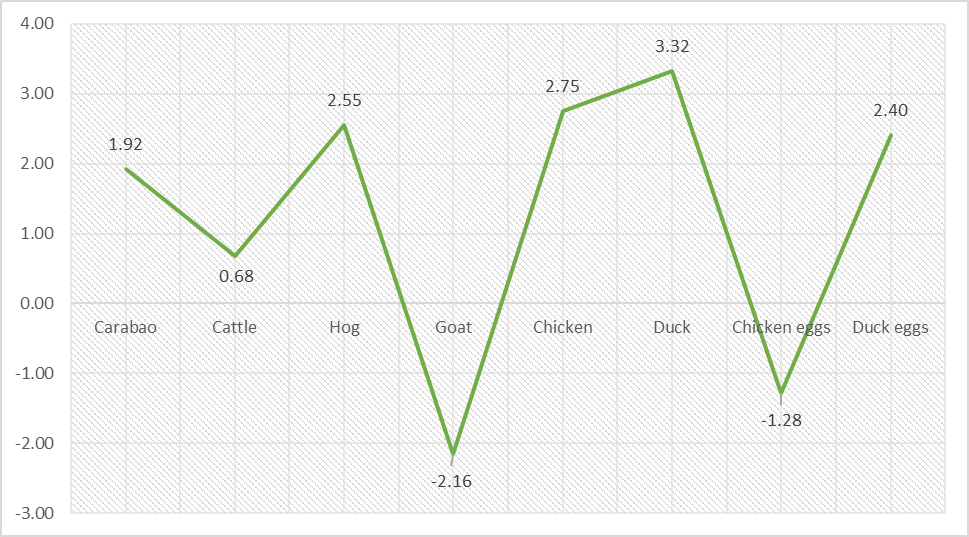 Growth Rate of Livestock and Poultry, CY 2021