Western Visayas rice farmer clusters trained on agribiz planning
Posted by: RAFIS DA6 | Posted at: August 11, 2023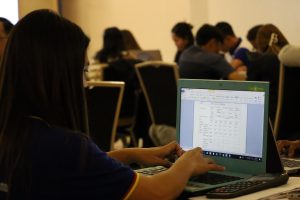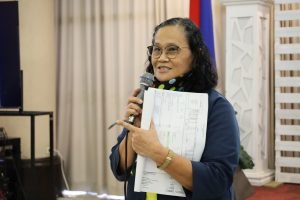 In a bid to enhance farmers' profitability and income generation, 18 rice farmer clusters from the six provinces of Western Visayas have been equipped with the necessary skills to develop viable business plans, utilizing the Agro-Enterprise Clustering Approach (AECA) Phase 2. The training held on August 9 to 11 in Iloilo City intends to ensure the project sustainability of farmer clusters, benefiting their farmer members and their economic prospects.
Managers and representatives from the Integrated Barangays of Multi-Purpose Cooperative (MPC) of Numancia and Lezo MPC of Aklan; Kalipunan ng mga Magsasaka sa Patnongon Agricultural Cooperative and Barbaza Farmers and Irrigators' Association of Antique; Duran Taloama MPC of Dumalag, Capiz; Getulio San Miguel Navalas Buenavista Farmers Association of Guimaras; KASSAPI Agrarian Reform Beneficiary MPC of Passi City, San Julian MPC of Badiangan, Barotac Nuevo Development Cooperative, Dingle MPC, Sara FACOMA MPC, and Christian MPC in Sara, Bangga Dawis Pototan Iloilo Farmers' Credit Cooperative and Banate's Bariga-Magdalo Farmers Irrigators' Association from Iloilo; and Negros Island Organic Producers Association and Newton Camingawan Para Farmers Association of Bago City and Southern Negros Agrarian Reform Cooperative of Himamaylan City, Negros Occidental alongside their LGU extension workers learned the recommended steps and measures in business plan drafting.
DA's Farm and Fisheries Clustering and Consolidation (F2C2) Program's capacity building for farmers is centered on AECA, a private-led effort that consists of eight steps that farmers are guided through by agricultural extension specialists. The goal is to encourage collective learning and action in farming and marketing.
F2C2 Program Focal Andrew Palomar emphasized the necessity of creating detailed and comprehensive agribusiness plans to ensure that farmer clusters can obtain maximum benefits from resources provided by the DA through the clustering approach.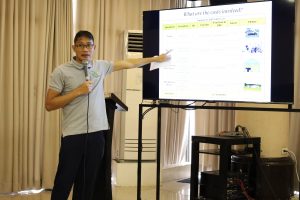 Clusters engaging in rice and organic rice production, consolidation, and trading ventures are urged to assess and reevaluate the expected benefits of their proposed agribusiness projects.
According to Mary Ann Ogatis, project development officer, farmers' groups should as well analyze the market in terms of its characteristics, customer relationship, supply and demand, and study competitors as they devise their respective business plans.