W. Visayas rice farmers avail P635-M fertilizer vouchers for dry season
Posted by: RAFIS DA6 | Posted at: February 22, 2023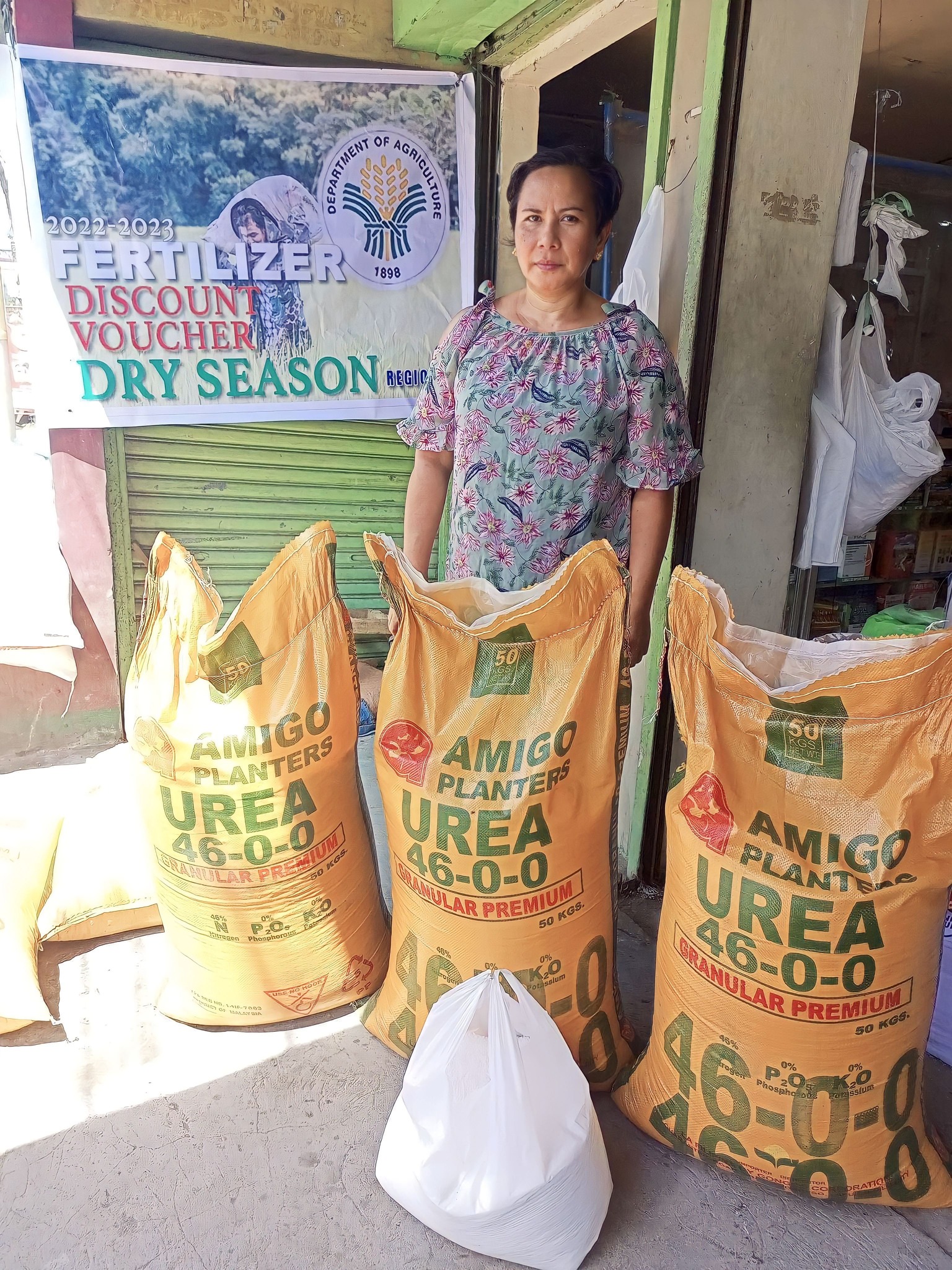 As a government's move to ensure high yield amid the soaring fertilizer prices, the Department of Agriculture (DA) Western Visayas allocated P635,617,356.00 worth of Fertilizer Discount Vouchers (FDV) to eligible rice farmers who planted palay this 2022-2023 dry cropping season.
Inadequate nitrogen fertilizer application limits the attainment of the potential of the region to increase its palay yield and production. According to DA OIC Chief Field Operations Division and Rice Program Focal Person Ester Ruth Torreverde, the DA extended fertilizer support to farmers through the voucher system starting with last year's wet season.
"Compared to the 2022 first (wet) cropping season, qualified rice farmers can now receive P6,600.00 per hectare FDV regardless of whether they planted inbred or hybrid seeds. However, a farmer-beneficiary can only receive a maximum of P13,200.00 worth of discount vouchers to cover two hectares of rice land," she added.
Farmers with landholdings of more than two hectares are eligible for fertilizer assistance, as the emerging inflationary pressures on inputs affect more than just smallholder farmers.
After the DA generated all vouchers on January 30, farmers began receiving FDVs on February 1, which they could use to purchase urea from 165 agency-accredited fertilizer merchants throughout the region.
The budget for the FDV allocation comes from the General Appropriations Act of 2022, and it covers a total area of 125,000 hectares in the Western Visayas. Registry System for Basic Sectors in Agriculture (RSBSA)-listed farmers in Iloilo have P252-million FDV share, Negros Occidental with P141-million, Capiz – P118-million, Antique – 67.77-million, and Aklan – P56-million.
"Our dry planting season runs from September 16 up to March 16. Our farmers must claim their urea fertilizer from accredited merchants until March 15. They can no longer use the vouchers beyond that date," she stressed.
Farmers shall bring their printed fertilizer discount voucher and proof of identification (ID) when claiming their urea fertilizer. Suppose a farmer beneficiary cannot personally claim and utilize the voucher due to health and emergency reasons; a representative could claim on his behalf, provided he presents an authorization letter, the representative's ID, and the photocopy of the farmer-beneficiary's ID.
DA collaborated with the Development Bank of the Philippines (DBP) to streamline payment processing for accredited fertilizer dealers participating in the FDV support program. Meanwhile, the Fertilizer and Pesticide Authority (FPA), which is in charge of issuing licenses to fertilizer dealers, will conduct regional monitoring to ensure the fertilizer quality claimed by farmer-beneficiaries.
Torreverde reminded farmer-beneficiaries not to convert their FDVs into cash.
"DA will sanction fertilizer dealers who violated the rule. Farmers who commit the offense will be barred from receiving further DA assistance," she explained.
The DA's FDV Support Program ultimately targets to attain 4.22 metric tons per hectare average yield this year.### By Sheila Mae H. Toreno/DA-RAFIS 6
Photos courtesy of DA-WV Rice Program