SAAD-NPMO tracks project success of community-based enterprises in Antique, NegOcc
Posted by: RAFIS DA6 | Posted at: August 23, 2023

With the conclusion of the SAAD Phase I implementation the Special Area for Agricultural Development – National Program Management Office (SAAD-NPMO) tracked outstanding project implementation in the province of Antique and Aklan for inclusion in the coffee table book of the program.
Jessa Mae Gabon and Jennifer Valcobero of the NPMO Information Team visited five identified projects and interviewed beneficiaries on their best practices and strategy implemented in sustaining their products. "We're glad that we got to meet these beneficiaries from Pandanon Integrated Upland Sustainable Farmers Association (PIUSFA) in Brgy. Pandanon, Don Salvador Benedicto, BISAKASDOIFA in Brgy. Crossing Magallon, Moises Padilla and SAMFA in Brgy. Winaswasan Calatrava, Negros Occidental, Tigmamale Valderrama Irrigators Association in Valderrama Proper, Antique and Stone Cave Upland Livelihood Farmers Association of Brgy. La Union, San Remegio, Antique.
Two enterprises focus on ginger production and value-adding -the Pandanon Integrated Upland Sustainable Farmers Association (PIUSFA) and Stone Cave Upland Livelihood Farmers Association.
They were linked to institutional buyers in their respective provinces and have participated in locally sourced mall exhibits, trade fairs and festivals. Their exposure intensifies their market linkages and improves their confidence as an agri-entrepreneur and level-up their packaging and quality.
Among their sought-in products include ginger tea, fresh ginger and balangon.
They also involve in goat and cattle raising and vegetable production. From P22,000 in 2018 PIUSFA now have P55,000 for the roll over scheme to its members aside from their more than P6M worth of farm machineries received from the DA-Western Visayas.
Ubaldo "Mang Makaw" Ceralbo, president of PIUSFA proudly said that his son finished Marine Engineering because of ginger production.
Other members of the association likewise testified that they were able to send their children to school, able to buy motorcycle, sustain their livelihood and establish communal gardens.
They were also capacitated on financial literacy, value adding, farm diversification and climate resilient technologies.
Meanwhile, Binhi Sang Kauswagan sang Sto. Domingo Integrated Farmers' Association (BISAKASDIOFA) ventured on chicken layer project wherein they became the major supplier of fresh eggs in their community.
They also grow vegetables in their greenhouse and address the damages and losses due to insect pest.
Erwin Salina, president of BISAKASDIOFA emphasized that they have empowered their women members because they are the ones managing the chicken layer and vegetable production since the men are working in the sugarcane fields.
The Sitio Ania I Masaligan Farmers' Association (SAMFA) of Calatrava, Negros Occidental and Tigmamale Valderrama Irrigators Association Inc. (TVIA) of Valderrama, Antique both produce vegetables through communal gardens.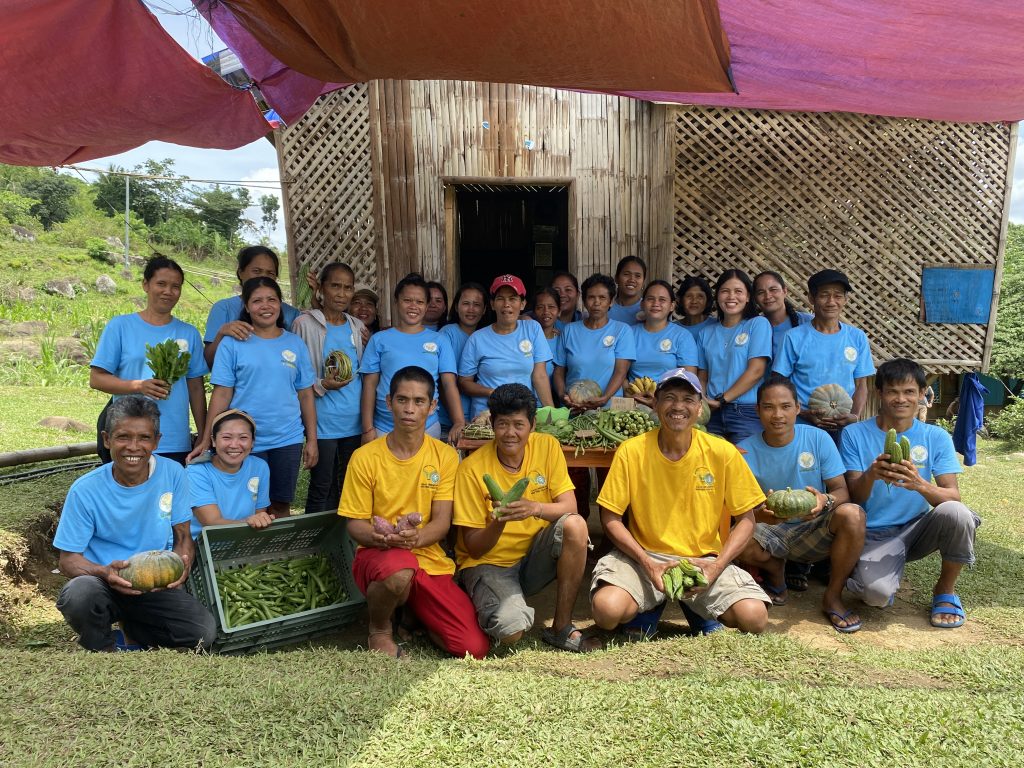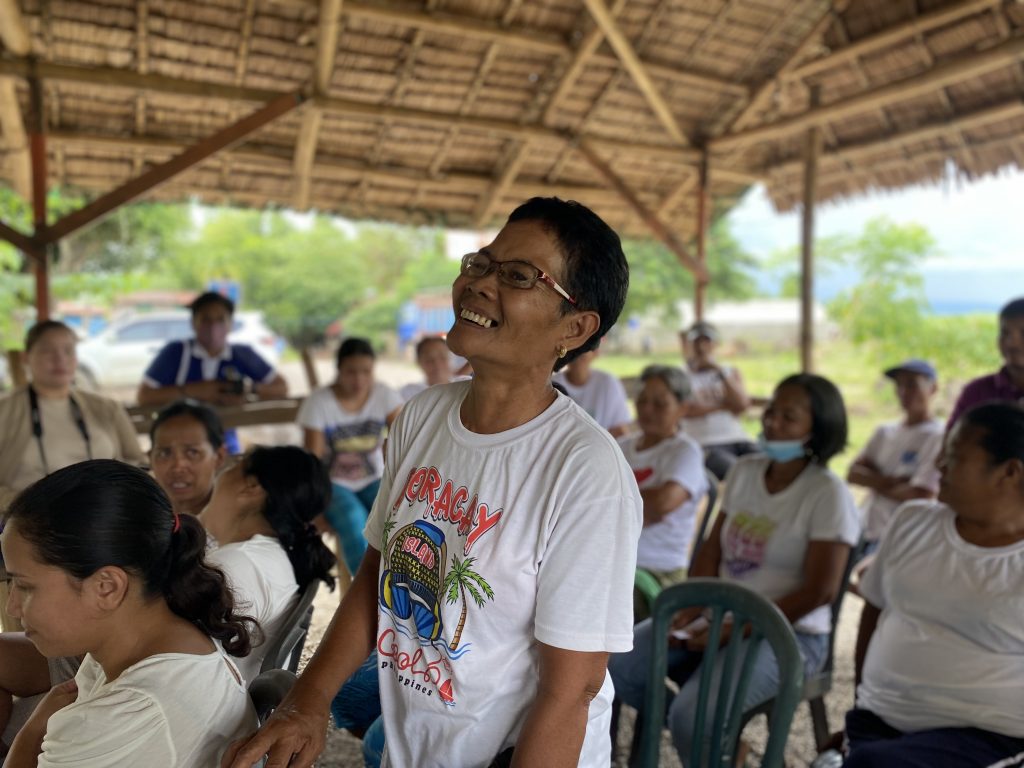 Through SAAD their group received assorted vegetable seeds, garden tools, organic fertilizers and capability trainings.
Manilyn Constancio president of SAMFA was delighted that they can feel the government support in their locality since the inception of their association. She said that the members were empowered in managing their association and abide by their rules and regulations.
"We feel so rich and proud because we are the ones who provide food on table of every Filipino.
The 'Dagyaw' spirit of among members is very much alive which contributed much for our success, said Constancio.
Elmer Roquero president of TVIA testified that there is a higher income in vegetable (Pakbet) production compared to rice production. 'We have expanded our communal garden from 2,000 sq mt to 4,000 sq mt wherein we have gained a net income of P220,232.00 in just 26 months, said Roquero.
With these testimonies, the SAAD projects had truly touched the lives of the beneficiaries, alleviate poverty incidence among vulnerable sectors.###By Joan N. Capaciete/DA-RAFIS 6 & Photos by DA SAAD Western Visayas