NCI SRD conducts pilot testing of RBME tools for Central Antique
Posted by: RAFIS DA6 | Posted at: April 20, 2023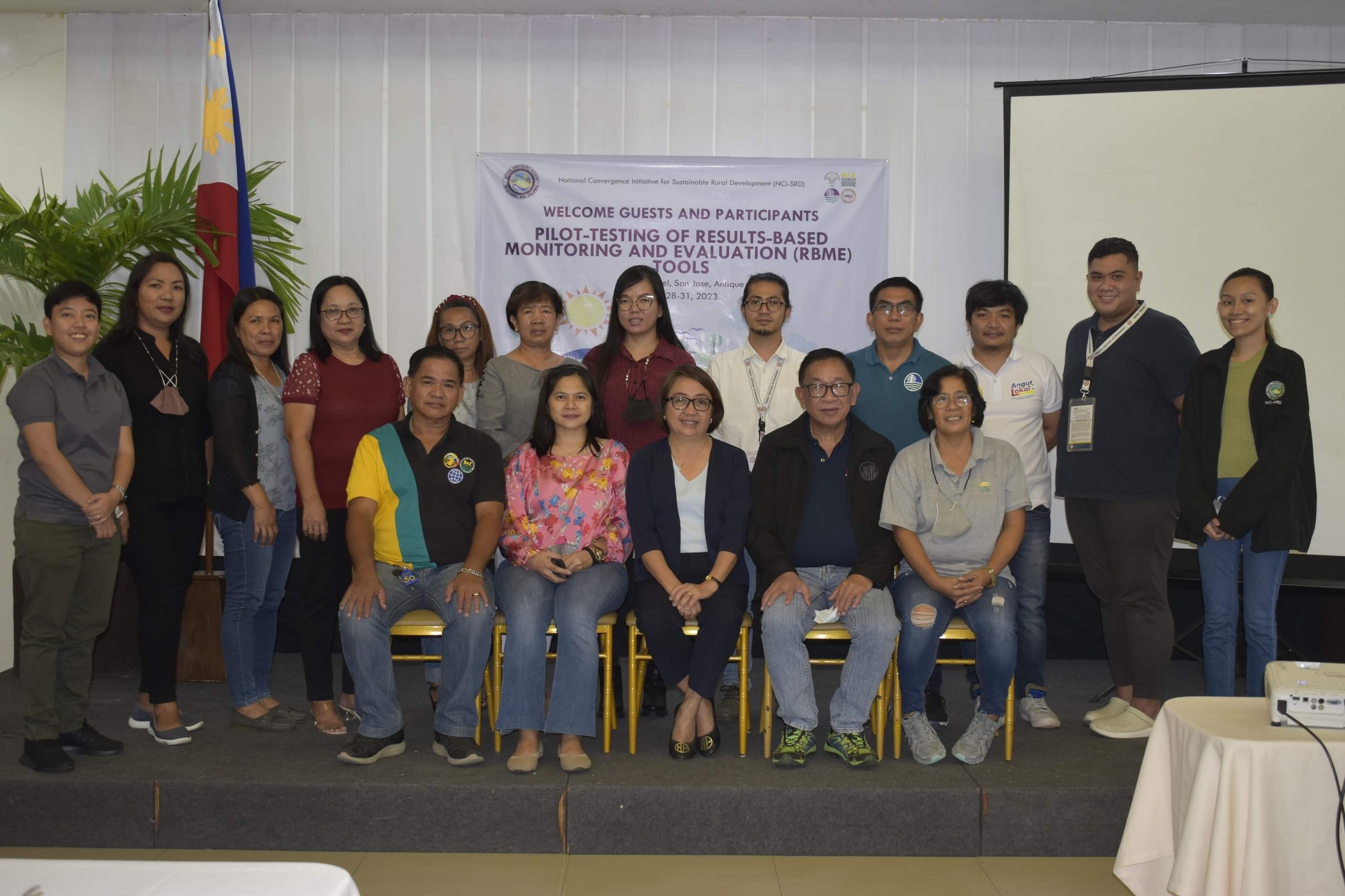 The National Convergence Initiative for Sustainable Rural Development (NCI-SRD) conducted a pilot testing of results-based monitoring and evaluation tools in Central, Antique on March 28-31, 2023. This initiative aimed to improve the implementation and effectiveness of rural development programs by adopting a results-based approach to monitoring and evaluation.
The Western Visayas Regional Convergence Initiative Technical Working Group compost of the Department of Agriculture (DA), the Department of Agrarian Reform (DAR), the Department of Environment and Natural Resources (DENR), and the Department of the Interior and Local Government (DILG) conducted the pilot testing. The group assessed the usability, relevance, and practicality of the RBME tools in monitoring and evaluating rural development programs.
The RBME tools consist of a set of indicators that measure the progress and outcomes of development programs. This tool measures the progress and impact of rural development interventions in terms of their contribution to poverty reduction, food security, and sustainable livelihoods.
The Convergence Technical Working Group visited the members of Aureliana Apgahan Agrarian Farmers' Association situated at Brgy. Aureliana, Patnongon, recipient of the irrigation rehabilitation system project three years ago. The said project was led by DAR and National Irrigation Authority (NIA). The irrigation project was instrumental in the mass production of palay and sugarcane in Patnongon. The municipality is now popularizing Muscovado Sugar in various markets.
Municipalities of Patnongon, Bugasong, Barbaza, Laua-an, and Valderrama are pilot areas of convergence initiative in the Philippines following the Local Convergence Agro-Enterprise Cluster (LCAEC) approach in 2010.###Maria Corazon M. Buala/DA-RAFIS 6
Photo contribution from Everly Marquez and OPA Antique