Lezo MPC acquires DA's Greenhouse Project to empower local farmers with sustainable agriculture
Posted by: RAFIS DA6 | Posted at: April 20, 2023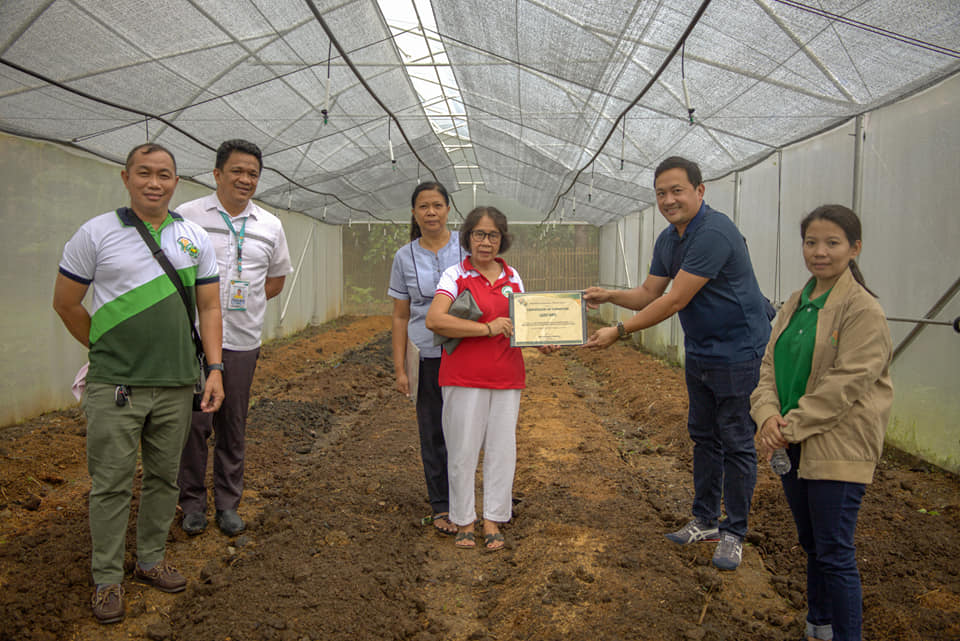 The turnover of the P500,000 greenhouse facility to the Lezo Multi-purpose Cooperative by the Department of Agriculture (DA) is a significant milestone for the members of the cooperative. This will provide them with a secure area to grow high-value crops regardless of the weather conditions. It is hoped to increase productivity and income that will contribute to the cooperative's advancement and improve the livelihoods of its farmer-members.
The turnover was led by DA National High Value Crops Development Program (HVCDP) Chief Jeffrey Rodriguez, DA-WV Regional Focal Jonifer Frades, Agricultural Program Coordinating Officer for Aklan Ilyn Belinario and Provincial Agriculturist Engr. Alexys Apolonio.
The greenhouse facility was established under the HVCDP which seeks to create a secure environment for the cooperative farmer-members to cultivate high-value produce like tomatoes, lettuce, bell peppers and more. Additionally, it is also expected to increase the productivity and revenue of the members, who are mainly composed of small-scale farmers.
During the turnover ceremony, National HVCDP Chief Rodriguez commended the cooperative for their initiatives in the development of high-value crops. He underscored the significance of the program in attaining food safety and financial growth for rural areas.
Meanwhile, Frades pointed out the potential of the facility to strengthen the agricultural sector in the area. He encouraged the farmer-members to take full advantage of the new facility and practice the best techniques in greenhouse farming.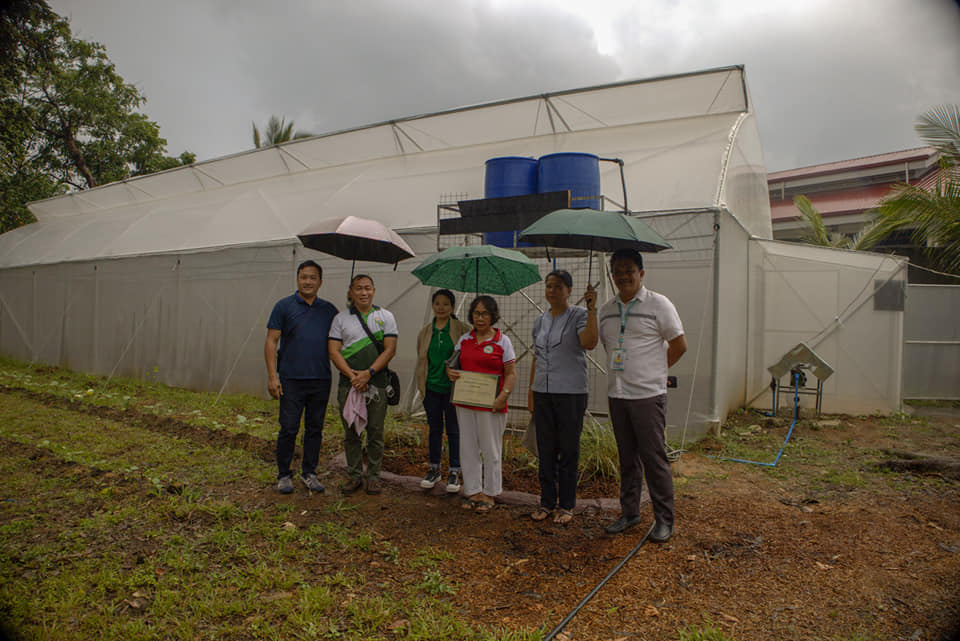 "We hope that this project will inspire other cooperatives and farmers to venture into high-value crops production. We urge the members to make use of this facility and pursue the best practices in greenhouse farming," Frades stated.
The DA funded the greenhouse structure while the Lezo MPC will counterpart for other agricultural inputs such as starter seeds and gardening supplies among others.
Aklan's PA Engr. Apolonio, on the other hand, expressed his optimism about the project's contribution in Aklan's agricultural sector. He also conveyed that the provincial government fully supports the cooperative's endeavors in encouraging sustainable agriculture.
The handing over of the greenhouse facility to Lezo MPC is expected to stimulate to the cooperative's growth and development and deemed as a significant step towards achieving sustainable agriculture and economic growth in Lezo, Aklan. # # (Text & Photos by: Myleen S. Subang and Ann Marie S. Tabura/DA-RAFIS 6)