Leganes, Iloilo rice farmers get P5.85-M fertilizer vouchers
Posted by: RAFIS DA6 | Posted at: April 17, 2023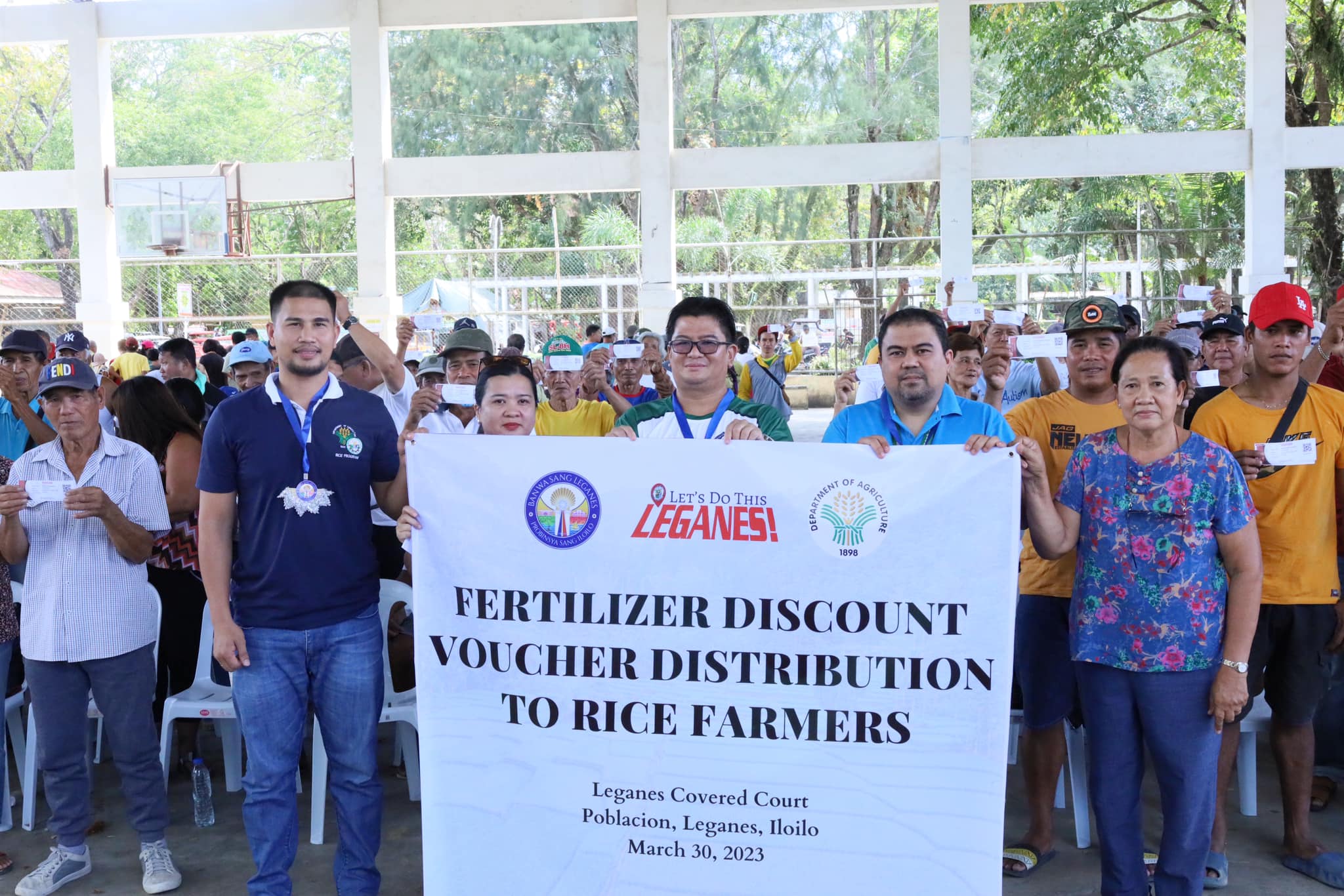 Rice farmers of Leganes, Iloilo, claimed their printed Fertilizer Discount Vouchers (FDVs) worth P5,851,614.78 from the Department of Agriculture (DA) Western Visayas on March 30.
The FDV program benefitted 1,397 rice growers from the municipality this dry season, cultivating 936.6 hectares of rice lands.
According to Gareth Bayate, DA's Agricultural Program Coordinating Officer for Iloilo, the fertilizer vouchers will aid local rice farmers in coping with the rising costs of commercial fertilizers affecting palay production and yield. Farmers will use the FDVs, valued at P6,600.00 per hectare, to claim urea fertilizers in two DA-accredited fertilizer merchants in Leganes.
Meanwhile, Rice Program Report Officer Reynol Dequino said the FDV program targets to attain 4.22 metric tons per hectare average yield of palay nationwide.
"Despite being the third highest palay-producing region across the country, Western Visayas had only 3.41 metric tons per hectare average yield in the previous year, which is not even included in the top 10 nationwide," said Dequino.
More than half of the total rice areas in the region are rainfed. Thus, yield performance depends on the changes in the annual rainfall pattern, particularly during the dry cropping season.
Farmers should present their printed vouchers as well as a valid primary ID while claiming their urea fertilizer. Suppose a farmer beneficiary cannot claim and use the voucher directly due to illness or an emergency, a representative may do so on his behalf if he shows an authorization letter, the representative's ID, and a photocopy of the farmer-beneficiary's ID.
With total funding from the DA's 2022 General Appropriations Act, eight towns in the 2nd District of Iloilo covering 7,553.94 hectares have a total of P49,856,044.26 allocation this cropping season.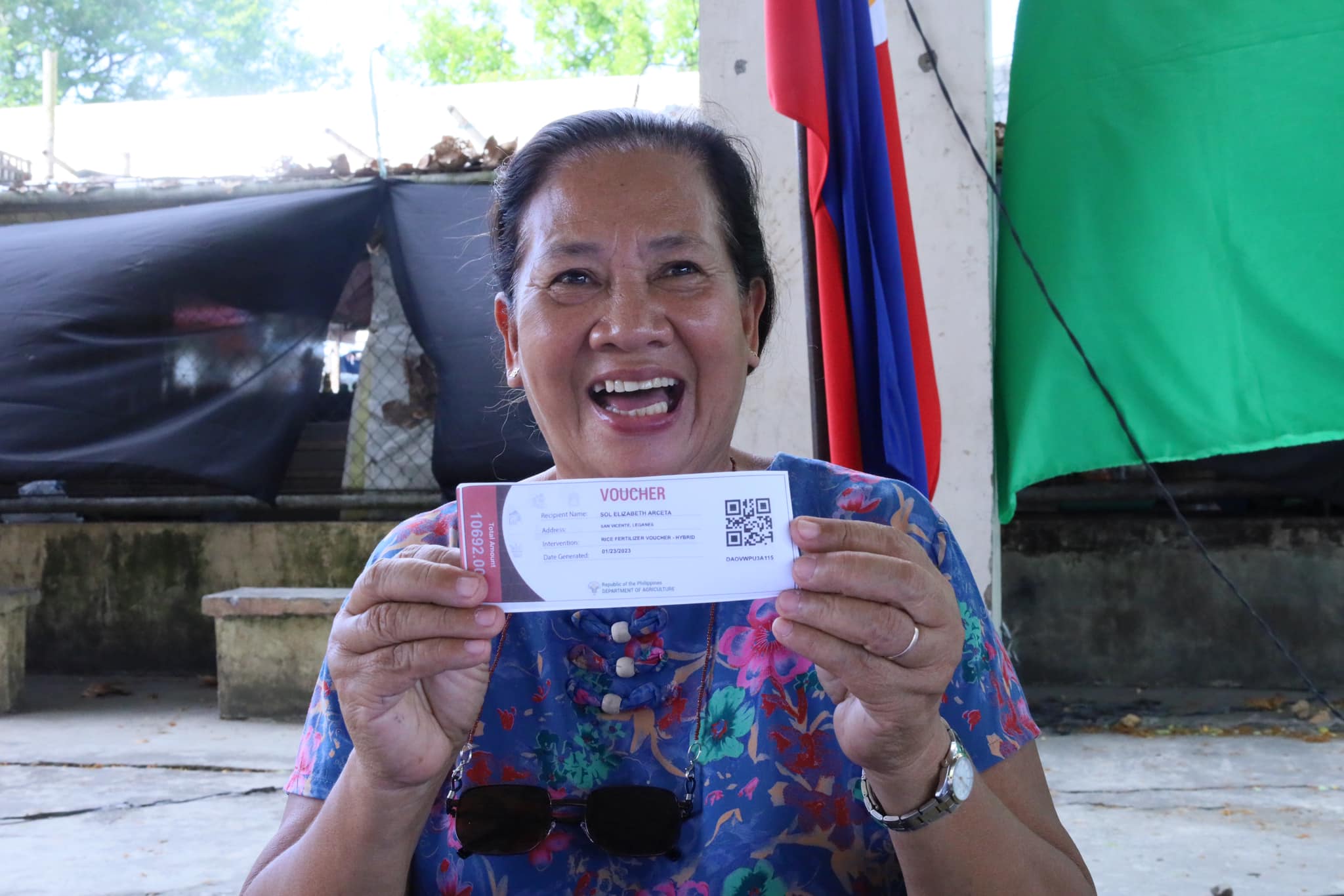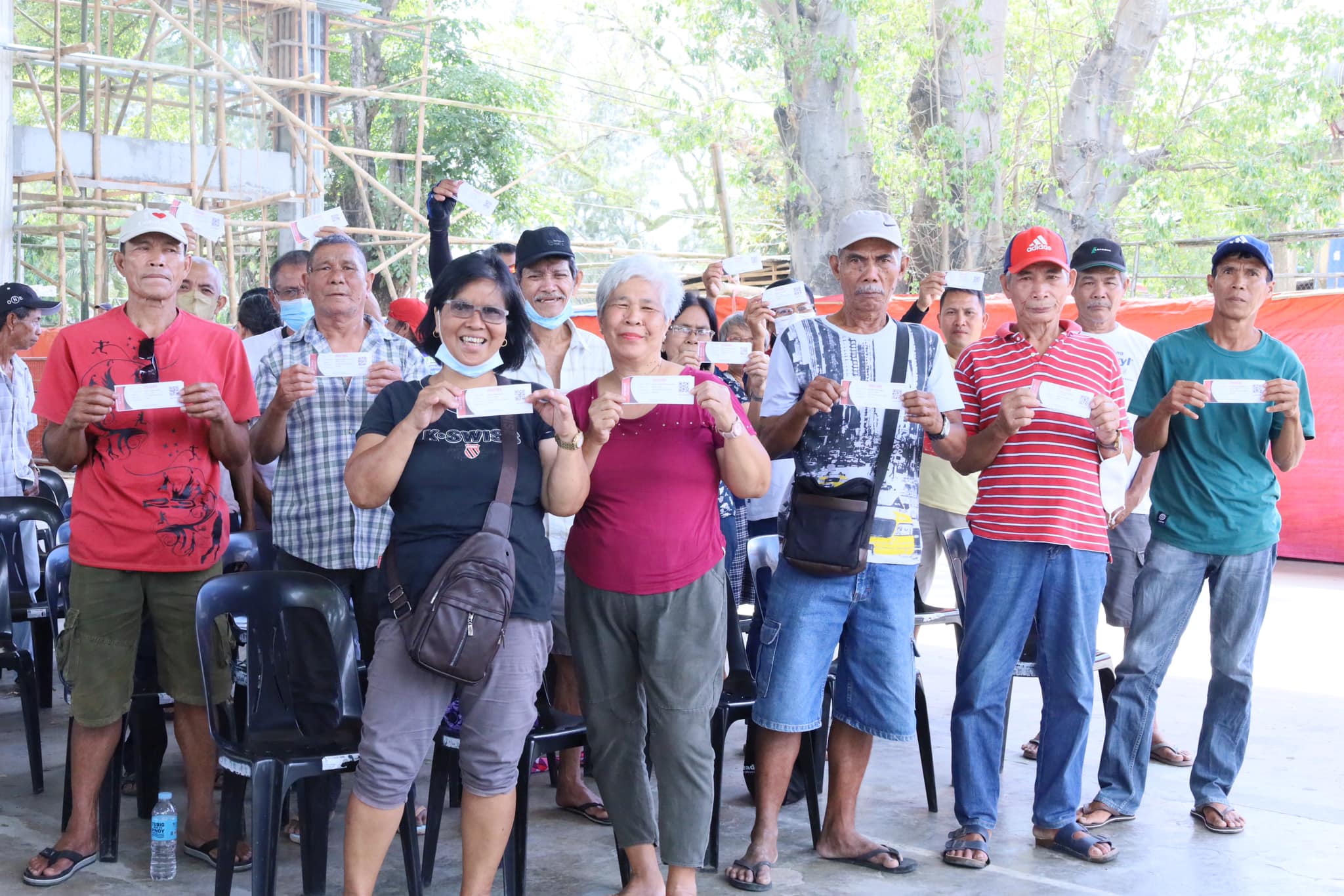 Western Visayas has the highest FDV allocation nationwide, with P189.5-million from GAA and P635-million from the unprogrammed regular funds. The program intends to help farmers meet the recommended urea fertilizer, thereby securing rice production in the country.
Leganes Municipal Agriculture and Fishery Council Chairman Elizabeth Sol said "Sa mga inputs nga kinahanglan sa aton uma, ang presyo gid sang abono amo ang pinakamataas. Gapasalamat guid kami kay natalupangdan kami sang DA."
Municipal Agriculturist Diana Marie Limbang and Sangguniang Bayan Committee Chairman on Agriculture Niño Vincent Vallejo also graced the FDV distribution held today. ###By Sheila Mae H. Toreno/DA-RAFIS 6