Kadiwa Center to serve Guimaras province 
Posted by: RAFIS DA6 | Posted at: September 7, 2023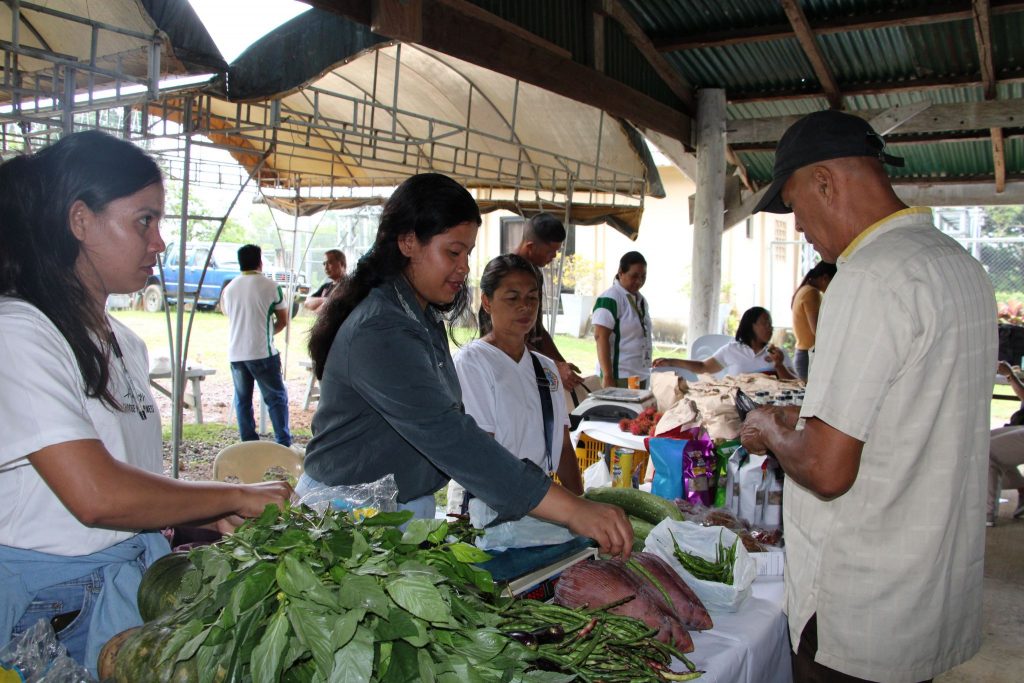 The launching of Kadiwa Center at Guimaras Electric Company (GUIMELCO) main office eventually linked small farmers and consumers of the province, September 4. 
This KADIWA center operates twice a month every scheduled payday of electric bills wherein assorted vegetables and agricultural products are displayed and made available.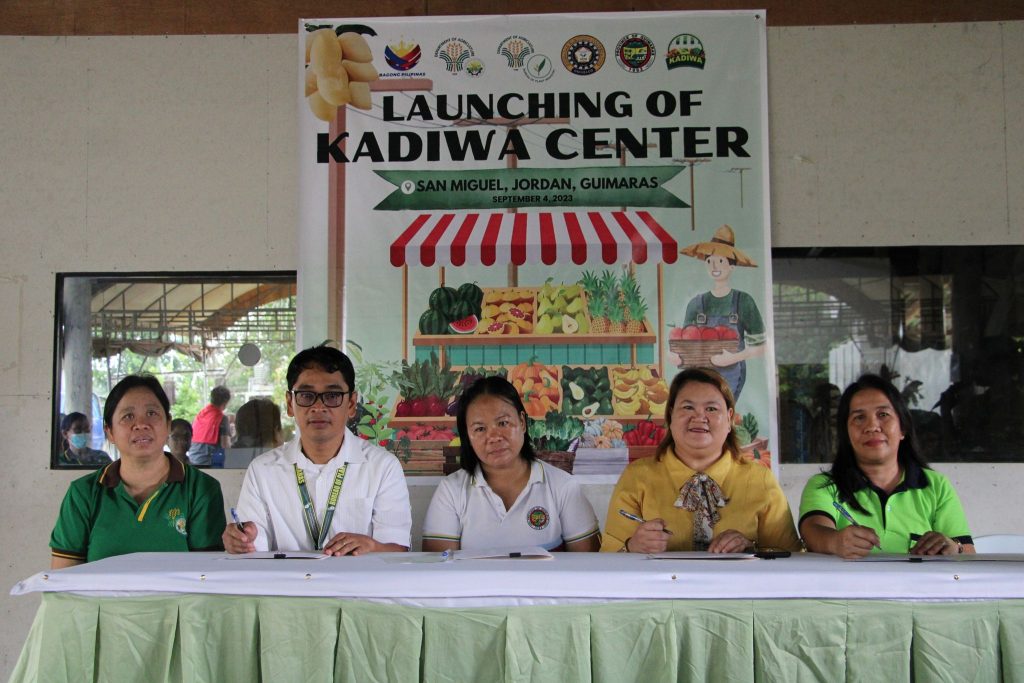 A Memorandum of Understanding (MoU) was made through the ceremonial signing of partner agencies, the DA- Western Visayas, Provincial Office for Agricultural Services (POAS), BPI- Guimaras National Crop Research, Development and Production Support Center (GNCRDPSC) and the Guimaras Electric Company.
San Lorenzo Vegetable Grower Association, Guimaras Herbal Growers, Jordan Organic Association and Guimaras Agri-Tourism Farmer Owners Association showcased their various products such as alogbati, pechay, mungbean, pole sitao, patola, okra, fresh mushroom, rootcrops, rambutan, dragon fruit and herbs. Eng. Rhod S. Orquia, BPI- GNCRDPSC, Officer-in-charge , expressed his appreciation to the farmers of Guimaras who sell their products.
"Kabay nga ang ini nga hilikuton mapadayun naton kag kami diri sa center maga bulig guid sa pag provide sang vegetable seeds kag planting materials para ma sustain and aton pagbaligya diri sa GUIMELCO". 
Information Education and Communication (IECs) were also provided to the farmers as they learned recent farming technologies and good agricultural practices. 
We are looking for more productive KADIWA stores not only today but all throughout the year. May our farmers have the drive to plant and sell. Develop themselves not only be producers but also agripreneurs, added Orquia. 
KADIWA Centers will also be launched in the different BPI centers. In BPI Los Banos NCRDPSC (Sept.15), BPI Davao NCRDPSC (Sept. 18), BPI La Granja, Neg.Occ. (Sept.22) and BPI Baguio NCRDPSC on Sept. 28. Present during the ceremonial signing were GUIMELCO General Manager Ms. Shirley S. Laurente, Engr. Rhod Oquia, OIC BPI-GNCRDPSC, Cecile Galimba on behalf of Mr. Alvin Nava POAS Provincial Agriculturist, and DA- Agribusiness and Marketing Assistance Division (AMAD) representative  Leah Veloso.### 
Texts by: Joan N. Capaciete & Photos by: Jerem V. De Guzman/DA-RAFIS 6