FCAs and YFC Awardees participate in business proposal writing workshop
Posted by: RAFIS DA6 | Posted at: August 15, 2023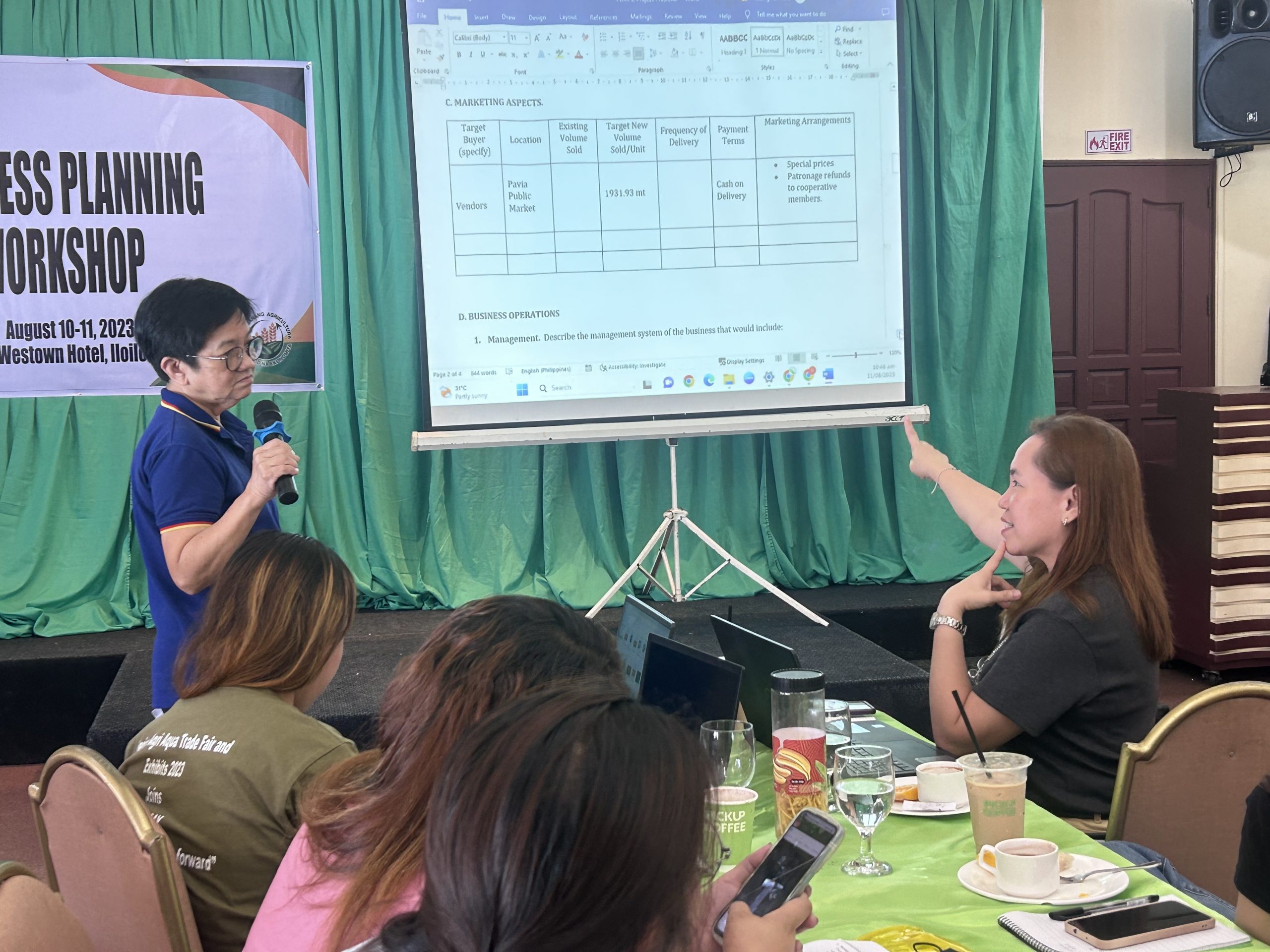 Aiming to equip Farmer Cooperatives and Associations (FCAs) and Young Farmers Challenge (YFC) awardees with essential skills and knowledge for effectively crafting impactful business proposals, the Department of Agriculture (DA) Western Visayas' Agribusiness and Marketing Assistance Division (AMAD) mounted a dynamic business proposal writing workshops on August 10-11, 2023, in Iloilo City.
The initial day of the workshop was buzzed with expertise and insights. Resource Speaker Rhea Cristina G. Resol, DA-WV AMAD Senior Agriculturist, engaged attendees in Breakout Session A, shedding light on the revised implementation guidelines of the KADIWA Financial Grant Assistance Program through Memo Circular 2022 series of 2023. Attendees also received thorough guidance on the essential documentary prerequisites for accessing the KADIWA financial grant.
Concurrently, Breakout Session B, led by Karen L. Mijares, DA-WV AMAD Agriculturist II, unveiled the captivating concept of YFC Upscale. Mijares dived into the realm of business proposal workshops and YFC-specific planning, complemented by Resource Speaker Eleazar Carmen's invaluable tips on delivering an impactful pitch, and the day concluded with Resource Speaker Bengie Panes' essential insights into crafting visually engaging presentations.
The subsequent day showcased compelling outcomes achieved by YFC and FCAs, spotlighting their dedication and newfound skills through impressive presentations that highlighted the potential within this burgeoning group of agricultural entrepreneurs.
The 2023 Business Proposal Workshop is a resounding success, equipping participants with vital tools and knowledge to propel agricultural innovation. Attendees left empowered with enhanced business insights and skills.###
Texts by: Maria Corazon M. Buala/DA-RAFIS 6 & Photos by: Benjie Panes/DA-AMAD 6