F2C2 event blends agriculture and commerce for economic growth and food security
Posted by: RAFIS DA6 | Posted at: August 18, 2023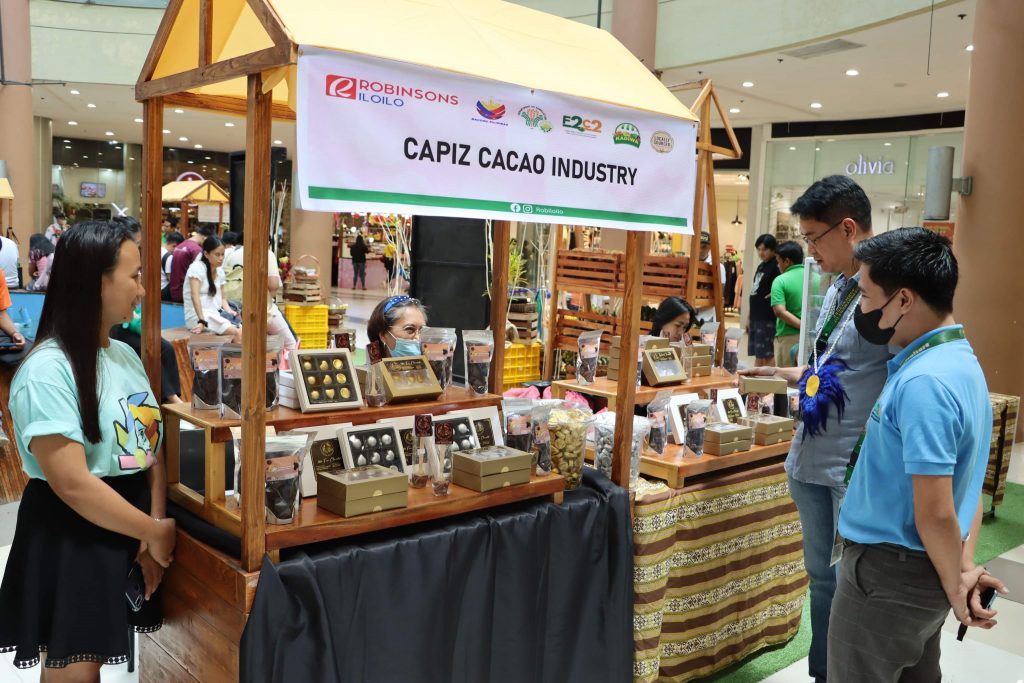 The Department of Agriculture's Farm and Fisheries Clustering and Consolidation Program (F2C2) hosts a Local Produce Fair and Business-to-Business (B2B) matchmaking event at Robinsons Place Iloilo from August 17 to 22, 2023. This eagerly awaited trade fair, organized in collaboration with the Agribusiness Marketing and Assistance Division (AMAD) and Robinsons Place Iloilo, promises to showcase the collective strength of thirteen Farmer Cooperatives and Associations (FCAs) across Western Visayas.
This activity demonstrates an unwavering commitment to nurture local agri-enterprises to invigorate the regional economy while ensuring a stable and resilient food supply.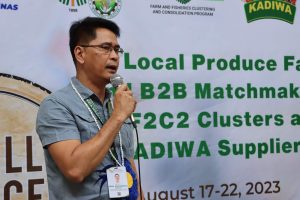 Highlighting the vitality of this week-long event is the presentation of an array of products and prime commodities produced by various FCA clusters. These clusters, developed under the F2C2 program, solve the multifaceted challenges facing the agriculture and fishing sectors. They address critical areas such as access to agro-enterprise development, business linkages, and market expansion.
The trade fair also highlights market matchmaking, a strategic tool that connects entities with shared business interests, expertise, and strengths. This approach nurtures the creation of harmonious interactions, resulting in the realization of mutually beneficial business opportunities.
Participating exhibitors are Progressive Women Agrarian Reform Cooperative (PWARC); Capiz Cacao Industry Association, Guimaras Brethren Multi-purpose Cooperative, Kasappi Agrarian Reform Cooperative, Lezo Multi-purpose Cooperatice, Tubungan Vegetable Producers Association; Hugpong Ilonggo Backyard Farming Agriculture Cooperative/ Emhyu Food Products; Nagpana Minority Association (4K Program) Northern Iloilo Dried Fish Vendors Association; Produkto de Iloilo; Lea Deala Integrated Farm; Lorenzo Farm; POPA Agriculture Cooperative.
One of F2C2'S top mandates is to link FCAs to promotion and marketing services towards stronger engagement with their sales channels and networks for agricultural produce, including participation in the KADIWA and eKADIWA marketing channels; assistance from AidPRO through its Safe Hubs/Agribusiness Corridors; facilitating market matching with institutional and corporate buyers, including setting up a Kadiwa Agribusiness Portal for F2C2 participants; capacity building for agriculture and fisheries marketing professionals of F2C2 participants, and assistance in the formulation of marketing plans/strategies and networking; participating in and organizing trade fairs and exhibitions of F2C2 product promotion and marketing in partnership with LGUs and trade associations; link to service providers for the provision of business development services.### (MCMBuala/DA-RAFIS 6) Photos by J. De Guzman