DA-WV's Agri Info Caravan empowers farmers, fishers to stimulate sustainable agricultural community in Tangalan, Aklan
Posted by: RAFIS DA6 | Posted at: August 14, 2023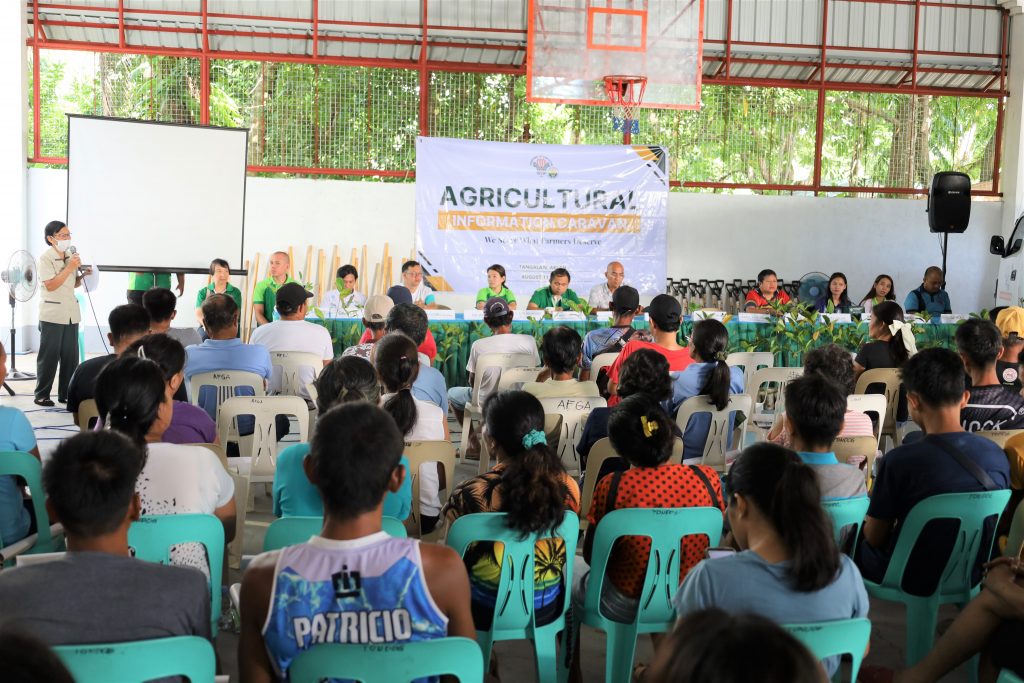 Serving as a catalyst for positive transformation in the agricultural sector, DA-Western Visayas' agricultural information caravan in Tangalan, Aklan, equipped around 150 local farmers with a range of benefits. These include access to modern farming techniques, utilization of a mobile soil laboratory, showcasing DA's programs, collaboration opportunities with partner agencies, direct interaction with experts, and insights into local initiatives. 
The collaborative efforts empower farmers and fishers to make sound decisions, enhance their productivity, and build a sustainable agricultural community.
Tangalan Mayor Gary Fuentes expressed appreciation for DA's efforts in bringing their programs and services to the local farmers. He encouraged farmers to utilize the opportunity to gain valuable agricultural insights from DA experts, which could guide them in adopting modern technologies for crop farming and improving their livelihoods.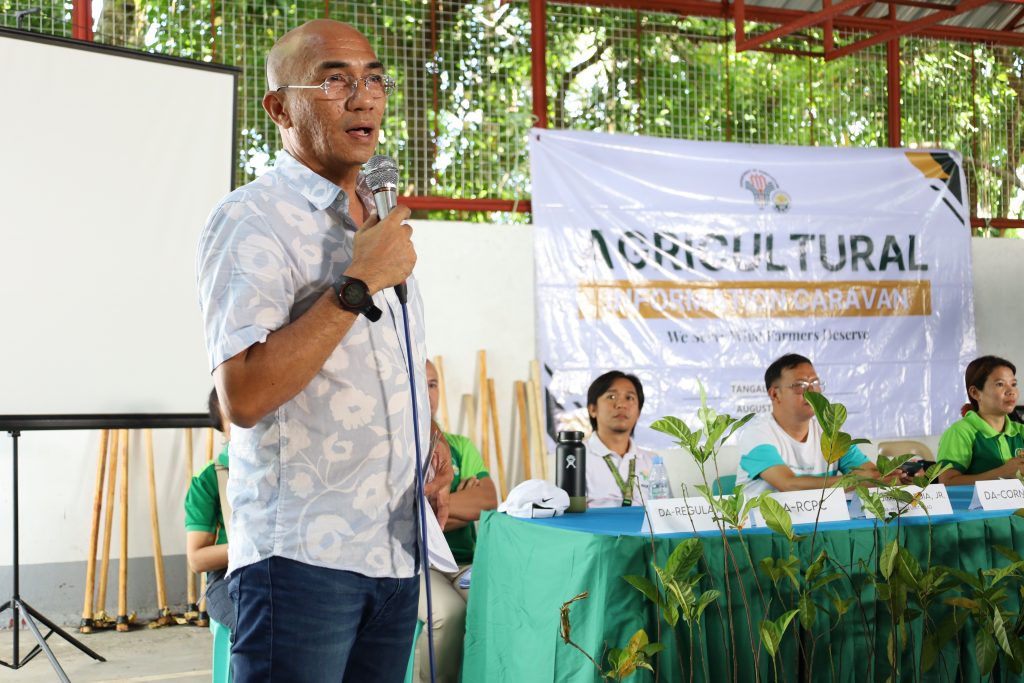 "We commend the DA for extending their support to our Tangalan farmers through their programs and services. It's a chance for our farmers to access valuable agricultural information and updates directly from the experts. I encourage our farmers to embrace these opportunities to learn about modern technologies and implement them effectively in their crop farming and livelihood endeavors," the Local Chief Executive remarked.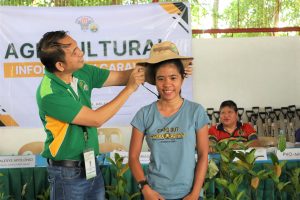 Meanwhile, DA-WV Regional Information Officer James Earl Ogatis emphasized that the information caravan aimed to connect experts and specialists with farmers, presenting scientifically-based and climate-resilient technologies. These technologies were created to empower and educate farmers, allowing them to adeptly manage shifts in the environment without disrupting their daily routines.
During the event, the DA-WV introduced programs and services that farmers can benefit from. Partner agencies like the Bureau of Fisheries and Aquatic Resources (BFAR), Philippine Coconut Authority (PCA), and Philippine Rice Research Institute (PhilRice) joined the event to provide their insights and collaborative support. In addition, Provincial Agriculturist Engr. Alexys Apolonio and Provincial Veterinarian Dr. Cyrosa Leen Mabel Siñel were also there to shed light on local initiatives accessible to Tangalan farmers.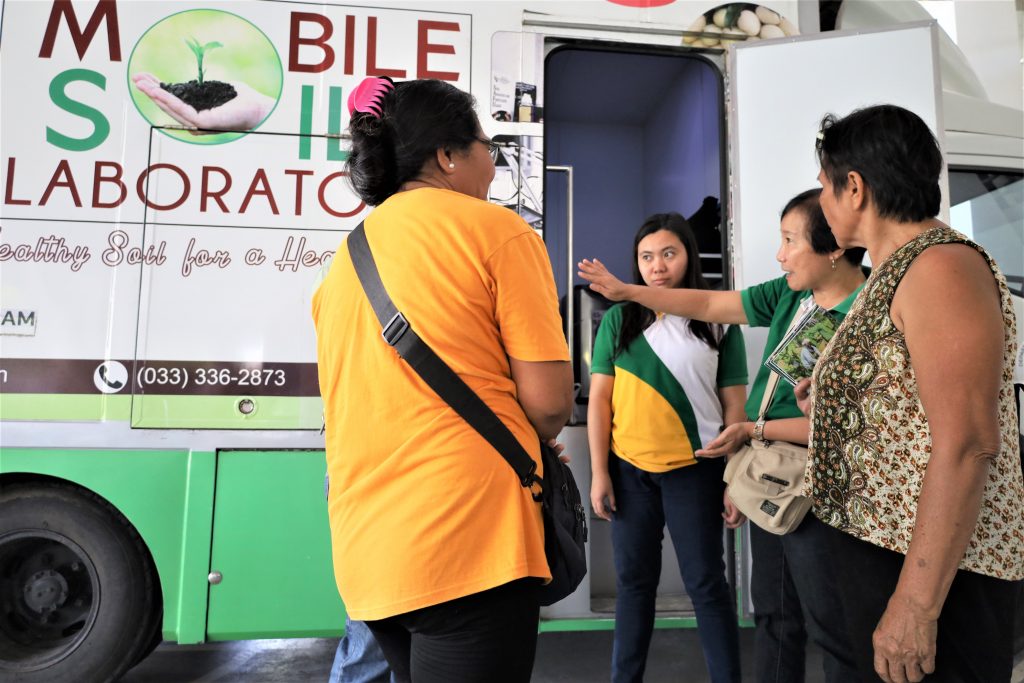 One of the highlights of the event was the introduction of DA-WV's mobile soil laboratory where this innovative tool can change how farmers view and work with their soil. Farmers brought soil samples from their fields, which specialists then analyze to provide valuable information about nutrients, pH levels, and minerals in the soil. With this information, farmers could make better choices about which crops to plant, boosting their yields and using resources more efficiently.
Farmers also had the chance to engage with agricultural experts, voice their questions, and discuss the latest farming technologies and practices. This two-way exchange proved highly beneficial, as farmers could seek clarifications about modern techniques, address concerns, and gain insights from those at the forefront of agricultural innovation.
In partnership with the Aklan Provincial Agriculture Office and the Local Government Unit of Tangalan, the event brought together different agricultural stakeholders. Throughout the program, the DA-WV undertook several initiatives to directly support the attending farmers.
A significant part of the event was the distribution of essential tools to farmers. DA-WV understood what farmers needed, so they handed out spades and hoes for soil work, plastic crates for organized harvesting, and water sprinklers. The DA-WV also gave out raincoats to handle wet weather and long-sleeved shirts with hats to keep farmers safe and comfortable while working outdoors.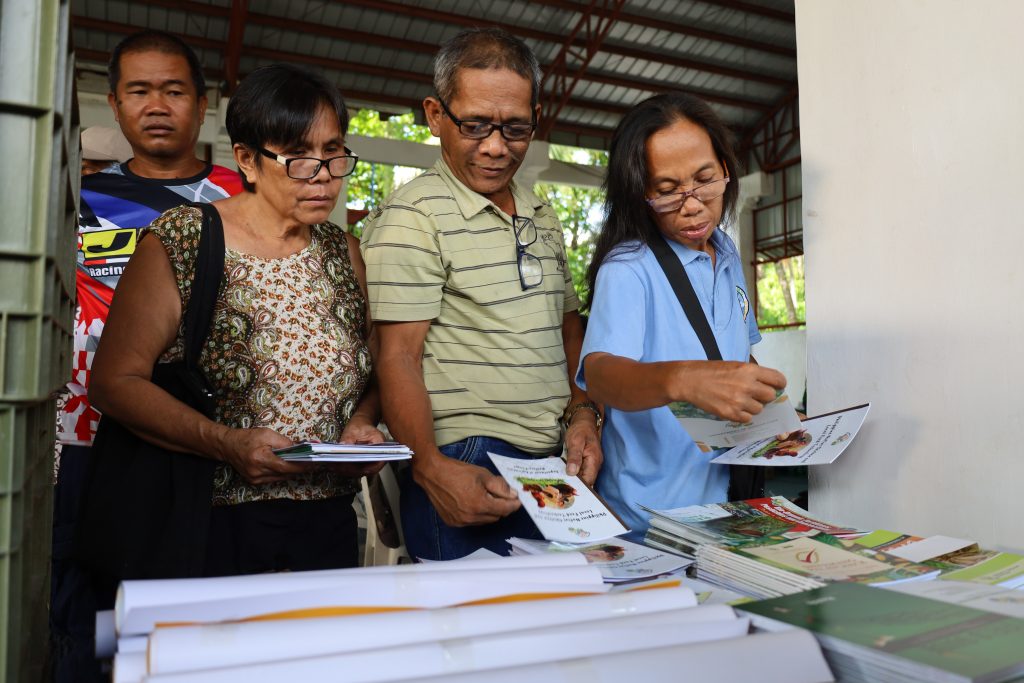 In addition to this support, the DA-WV distributed informative Information, Education, and Communication (IEC) materials to equip farmers with valuable knowledge on various aspects of modern farming practices, crop management, and sustainable agriculture techniques.
The collaboration between DA-WV, the Provincial Agriculture Office, and the Local Government Unit underscored a comprehensive approach to empowering farmers. By providing them with the necessary tools, protective gear, and knowledge resources, the event aimed to enhance farmers' productivity, ensure their well-being, and contribute to the overall growth of the agricultural community in Tangalan, Aklan. #  # #
Text By : Myleen Subang & Photos by : Aileen Joy Subade & Jerem De Guzman