DA WV takes part in the Pagbalay Festival, provides programs and services to farmer
Posted by: RAFIS DA6 | Posted at: April 17, 2023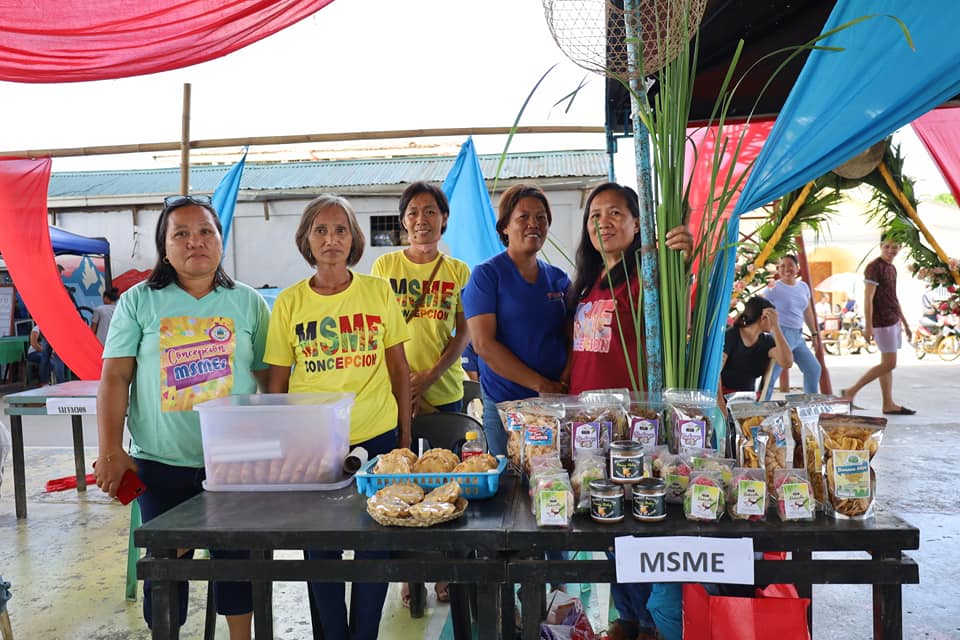 The Department of Agriculture Western Visayas joined in the Pagbalay 2023 event in Concepcion, Iloilo to enhance the town's endeavors to revitalize its economy.
To encourage the local businesses in the municipality, an array of micro, small and medium enterprises (MSMEs) from the municipality took part in the occasion, exhibiting their products.
Concepcion Municipal Mayor Milliard Villanueva mentioned during the opening ceremony that the Pagbalay festival is a milestone event of the town celebrating innovations and the collaboration of different government agencies to help revive the economy of the municipality which has been suffering due to the pandemic and natural disasters in recent years.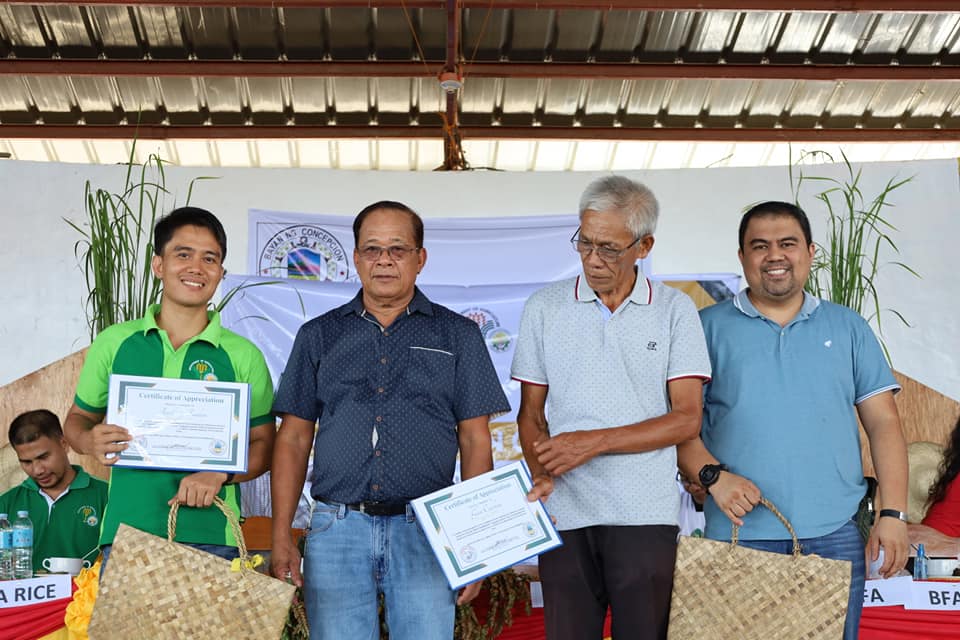 DA-WV Agricultural Program Coordinating Officer (APCO) for Iloilo province, Gareth Bayate, commended the efforts of the town's officials for the successful gathering of the local entrepreneurs.
APCO Bayate higlighted the DA programs that could help agri-entrepreneurs to develop their industry, including the Farm and Fisheries Clustering and Consolidation (F2C2), financing programs, and Kadiwa ni Ani at Kita to motivate entrepreneurship.
Furthermore, the DA-WV hosted an agricultural information caravan for over 150 farmers, fishers, and animal raisers to provide them with updated agricultural information and technology innovations to help increase their productivity.
Sangguniang Bayan Member and Committee on Agriculture Vice-Chair John Arcosa highlighted the role of the DA in improving agriculture and fishery in the countryside. He urged farmers and fishers in the town to stay up to date with the most recent technologies as well as to know the programs and services that can help them expand their farming knowledge.
SB member Arcosa stated that the municipality of Concepcion has approximated a budget for the current year to support the growth of the agriculture and fishery industries of the town.
In response to the call to educate the farming community, the agricultural information caravan featured the five banner programs of the Department of Agriculture: rice, corn, livestock, high-value crops development, and organic agriculture program.
Representatives of the Philippine Crop Insurance Corporation (PCIC), Philippine Center for Postharvest Development and Mechanization (PhilMech), Philippine Carabao Center (PCC), Bureau of Fisheries and Aquatic Resources (BFAR), National Food Authority (NFA), and the Iloilo Provincial Agriculture Office presented the programs they offer to help boost farmer's production and livelihood.
In the same way, the farmers have expressed their farming concerns about improving and expanding their production, insurance programs, and access to the Rice Farmers Financial Assistance (RFFA) among them.
The DA-WV distributed assorted vegetable seeds, fruit tree seedlings, and accessories such as rainboots, raincoats, caps, and rechargeable flashlights that can be used for farming activities, as well as production guides and other IEC materials to assist them in boosting their production.
The Regional Agriculture and Fisheries Information Section (RAFIS) spearheaded the Agricultural Information Caravan as one of its major initiatives to give farmers closer access to the department's services and programs by providing them with reliable and relevant agricultural information.
Hon. Exur Manderico, SB Member and Committee Chair in Agriculture, and Municipal Agriculturist Billy Morong also came to give support to the local farmers in their effort to upgrade their farming productivity. ###B
y: Myleen S. Subang/DA-RAFIS 6
Photos: Jerem V. De Guzman