DA-WV partners with JICA-JAPOHR to strengthen rabies surveillance and rapid response
Posted by: RAFIS DA6 | Posted at: July 15, 2023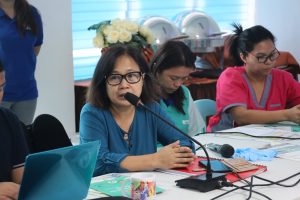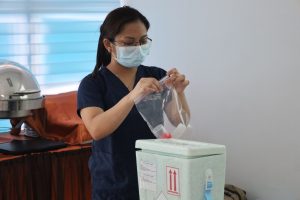 The Department of Agriculture (DA) Western Visayas, in collaboration with the Japan International Cooperation Agency-Japan and Philippines One Health Rabies Project (JICA-JAPOHR), has strengthened the rabies surveillance and rapid response by capacitating the 55 participants in the region with latest breakthroughs on rabies management.
Masanari Yanagiuichi, Senior Representative of JICA, emphasized their approach to rabies rapid response, which includes on-site/LGU diagnosis using Lateral Flow Device (LFD) Diagnosis, an internet-based data share system, and rapid case responses under the One Health framework.
This also focused on vital areas such as Straw Brain Sampling Methods, Rabies Data Share System, and Rabies One-Health Rapid Response Case Management wherein participants were trained to learn necessary skills and knowledge to combat rabies effectively.
Livestock technicians and veterinarians were encouraged to engage in active investigations, contact tracing in both the human and animal sectors, notification and education campaigns, restrictions on free-roaming animals, and ring vaccination for animals in the locality.
Yanagiuichi reiterated that the JAPOHR Project is ready to provide technical support, manuals, training assistance, and LFD kits to the LGUs.
Dr. Rodney R. Labis, PHO I Health Service Delivery Division Iloilo and Dr. Pacifico Lumauag III, DA RFO 6 Regional Rabies Coordinator presented the baseline statistical data, including human rabies status and animal rabies status respectively emphasizing the urgency of the training to combat active rabies cases in the region. Once clinical symptoms appear, rabies is 100% fatal, with children being the most vulnerable, as revealed by the data.
Dr. Lerisa Balopenos, Chief of the Regional Animal Disease Diagnostic Laboratory facilitated a situational practical examination to evaluate the participants' knowledge and capacity to establish remote rabies laboratories in their respective municipalities with active cases.
Representatives from the provinces of Aklan, Iloilo City, Negros Occidental, Capiz, and Bacolod City presented realistic and practical plans for building and sustaining remote laboratories. JICA-JAPOHR and Bureau of Animal Industry assure all provinces that they will be assisting in the adoption of the Rabies Data Share System (RaDSS) and Rapid Response Technical details.
The hands-on training covered topics such as PPE donning and doffing, decapitation, straw sampling methods, and LFDs. This science-based intervention marks a significant step for all provinces toward achieving zero rabies cases in the region's communities. ###Texts and Photos by Johwela Marie Cabrias/WVSU DevCom Student Intern