DA-WV, LGU Leganes launch innovative urban farming to empower farmers for sustainable crop cultivation
Posted by: RAFIS DA6 | Posted at: July 6, 2023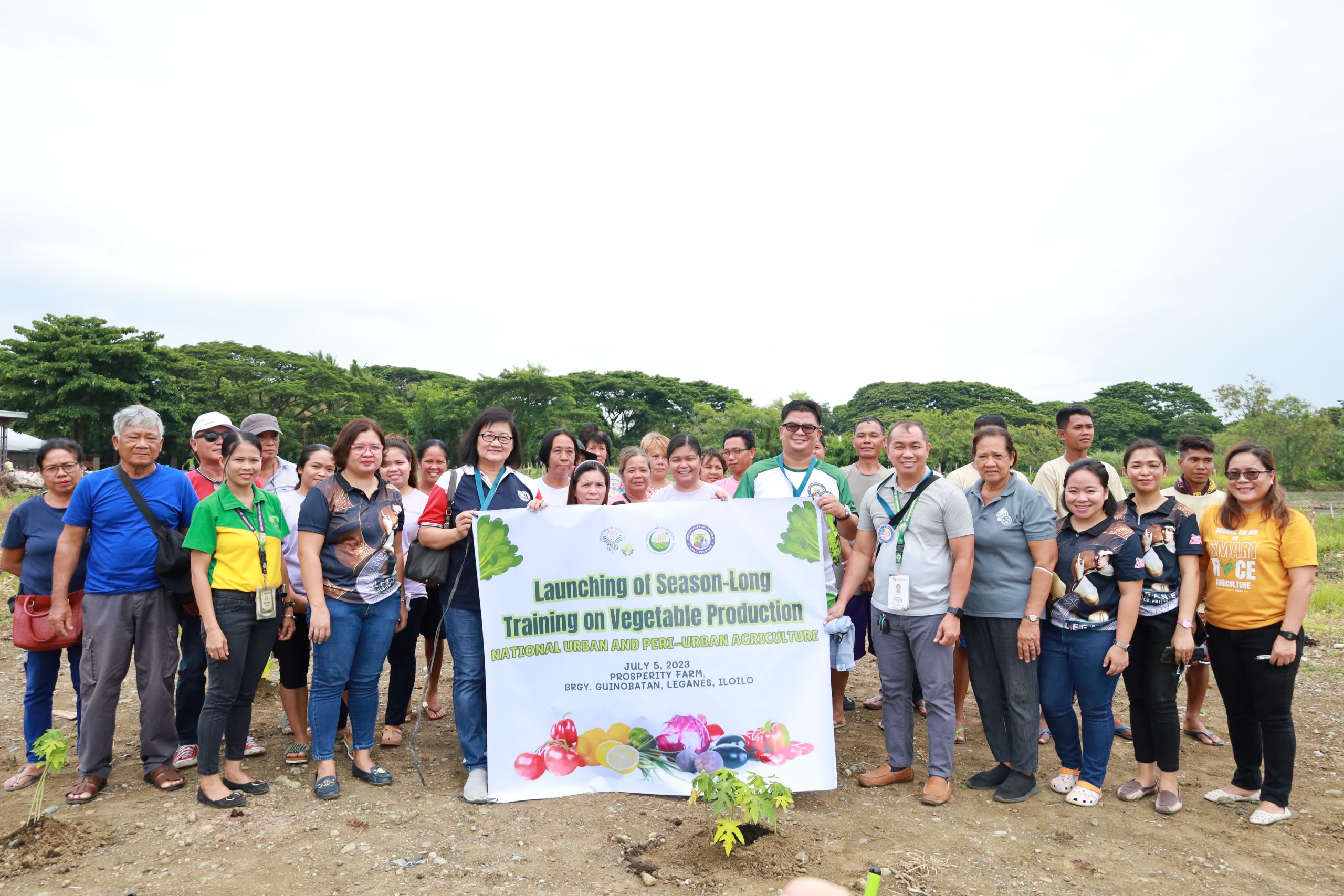 The Department of Agriculture Western Visayas (DA-WV) in collaboration with the Local Government Unit (LGU) Leganes, Iloilo has launched an innovative training program on urban farming, aimed at empowering farmers and homeowners to achieve success in cultivating crops even within urban settings.
The program, which commenced on July 5, 2023 seeks to equip participants with essential skills and knowledge to thrive in urban agriculture. With over 30 enthusiastic participants, the program will be conducted in Brgy. Guinobatan, Leganes, Iloilo, providing them with invaluable opportunities for hands-on learning and demonstration farming over a period of 12 weeks, from July-September.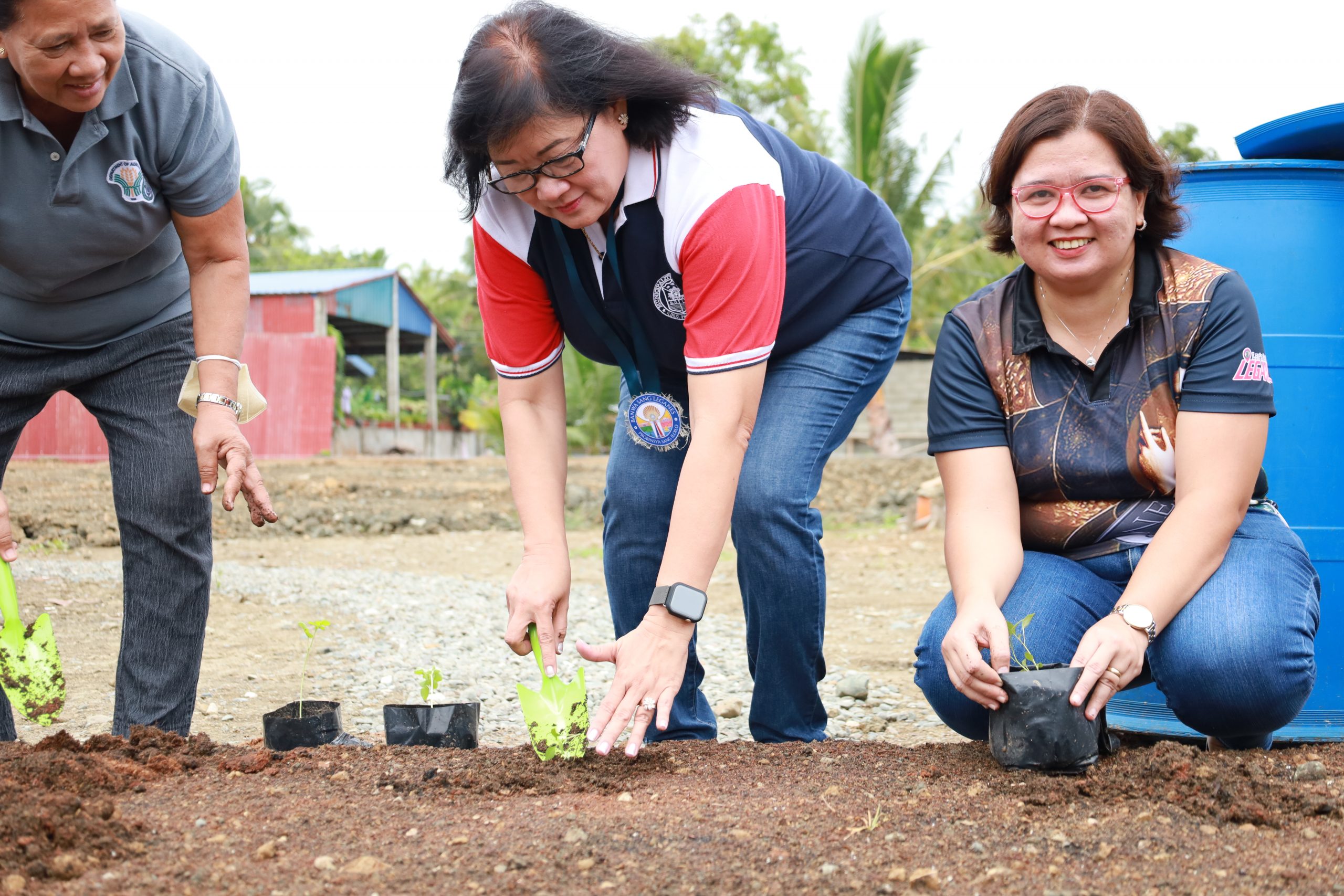 Leganes Vice Mayor Lyle L. Bartolome expressed her unwavering support and enthusiasm for the training program. She emphasized the significance of imparting agricultural knowledge to the local community, stressing that cultivating the land does not require vast expanses, stating, "Hindi man gid dapat lapad ang duta para makatanom." (The size of the land shouldn't limit our ability to plant).
Meanwhile, DA-WV High Value Crops Program Focal Person Jonifer Frades, shed light on the driving force behind the program. Aligned with the Department of Agriculture's vision, the training program specifically focuses on cultivating vegetables in small areas.
"The goal is to empower farmers, homeowner's associations, and youth by teaching them the entire process of planting, nurturing, harvesting, and earning a sustainable livelihood from their crops. The program strategically targets urban and peri-urban areas, adjacent to cities where available space for traditional farming is limited," underscored Frades.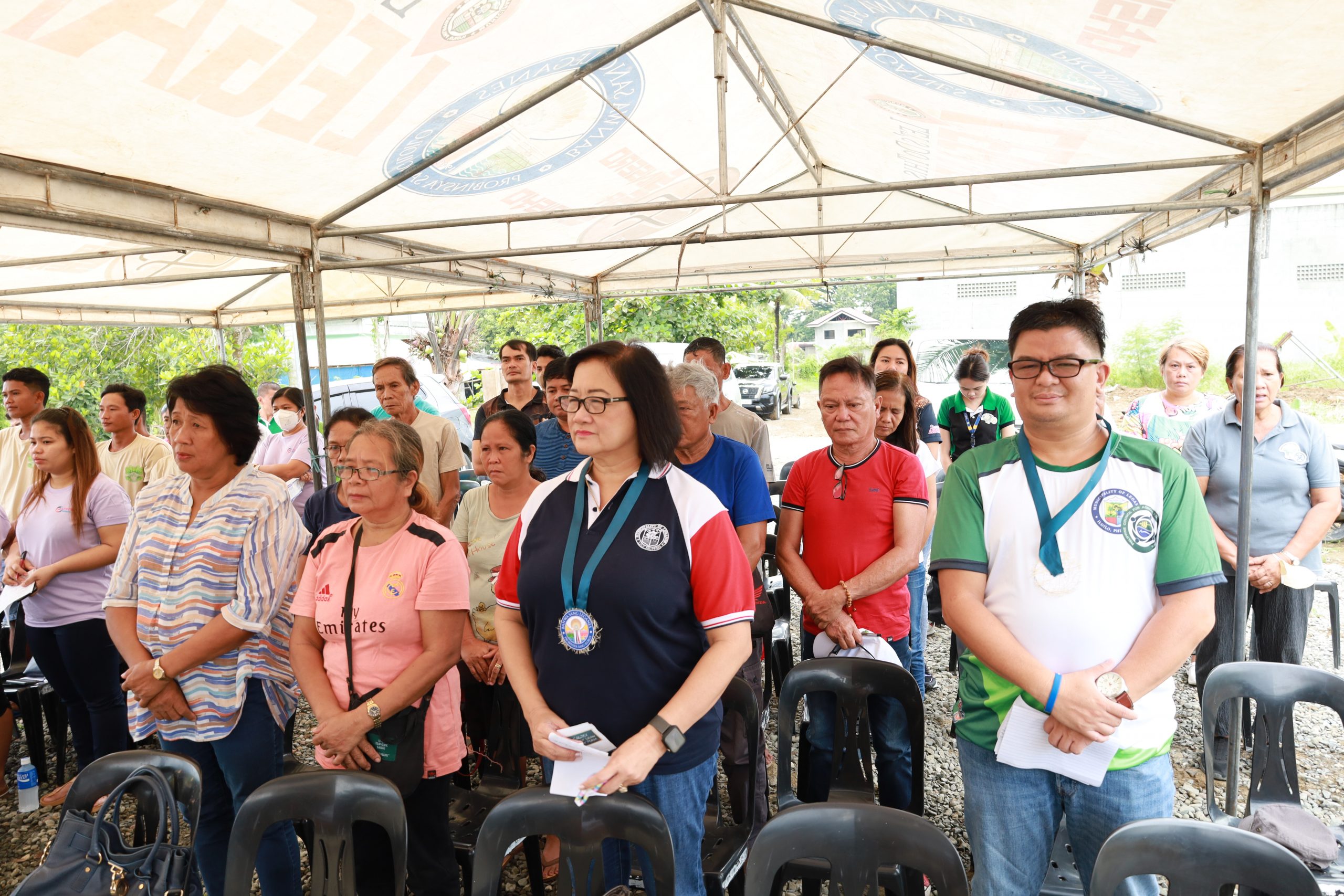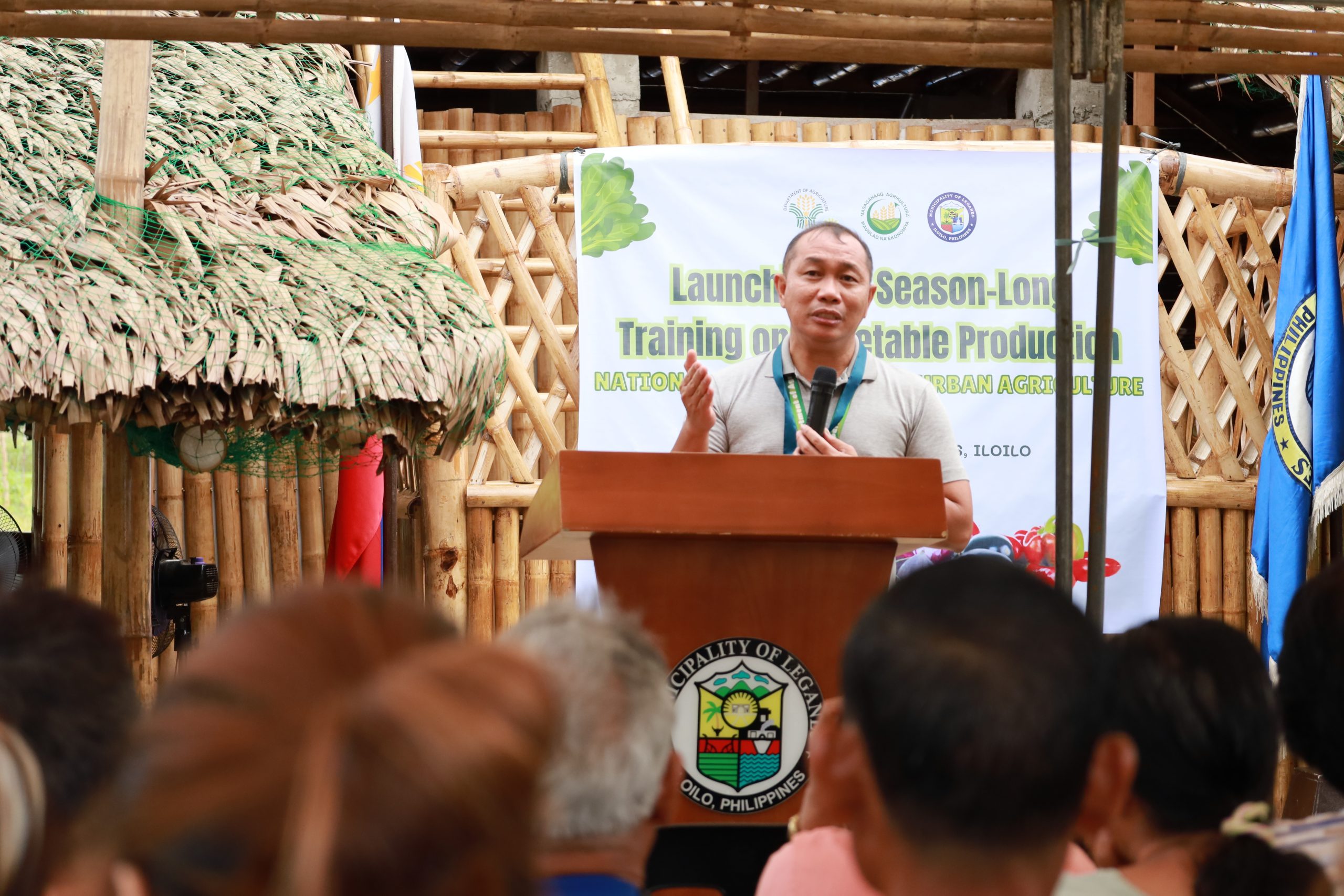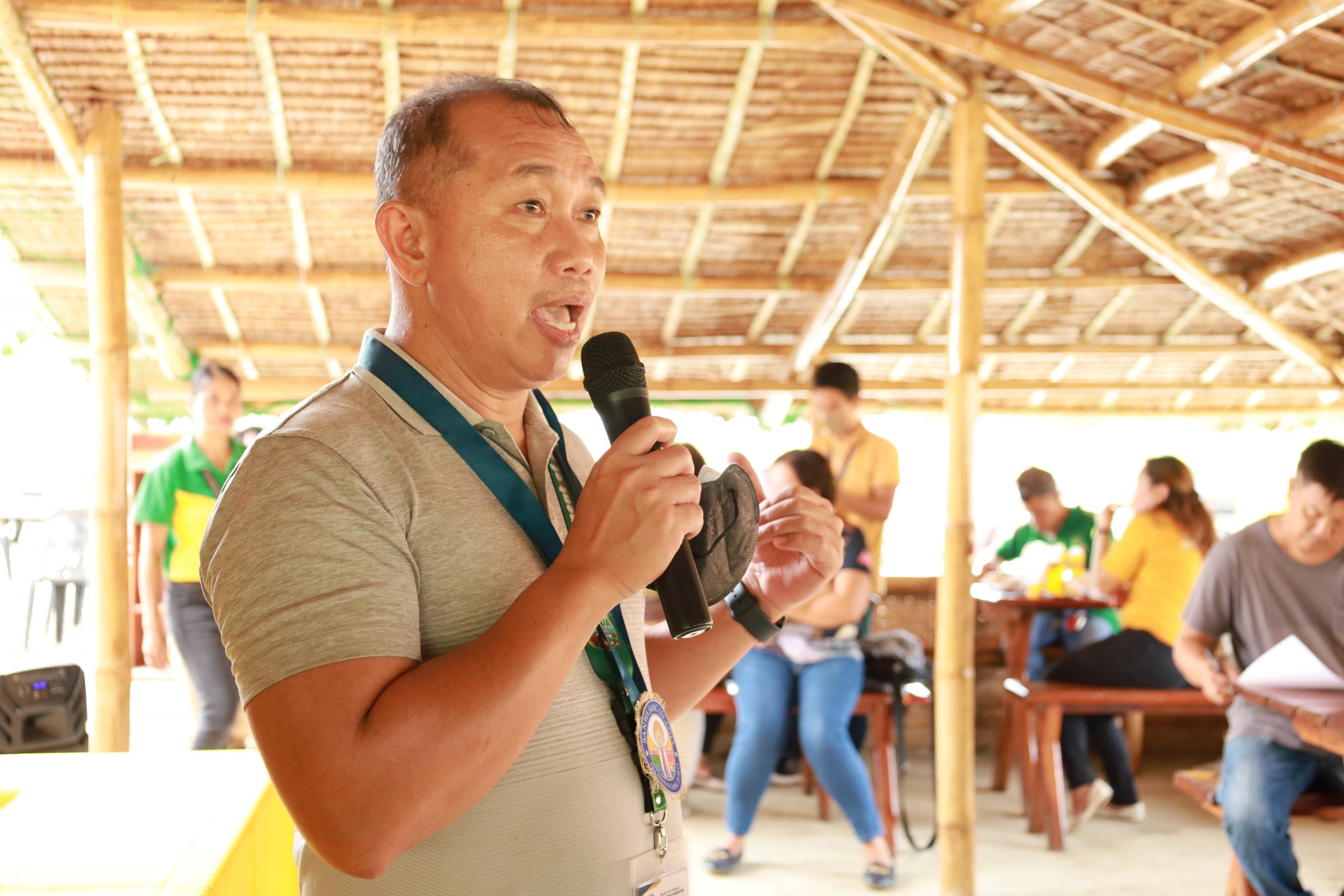 To maximize limited space and showcase the potential of sustainable urban farming, the program highlights the use of greenhouse hydroponics. Participants will receive comprehensive training in this technique, enabling them to replicate successful farming in their own areas. Additionally, they will be provided with farm inputs and tools to encourage self-sufficiency and sustainability in vegetable production. Expert demonstrations will showcase effective landscaping techniques, along with the provision of mini tractors and plastic bottles, enabling participants to optimize farming in smaller spaces.
The distribution of farm inputs to Vice Mayor Bartolome, Mr. Frades, and esteemed guests symbolizes the unwavering commitment of all stakeholders to the success of the training program. This ceremonial planting marks a promising beginning to a season-long journey towards sustainable urban farming practices.
To ensure convenience for participants, the training sessions will take place once a week, every Thursday. This schedule allows individuals to learn essential farming techniques and best practices without significant disruptions to their daily routines. Brgy. Guinobatan, chosen as the training location, offers a practical and conducive environment for participants to gain hands-on experience and apply their newfound knowledge.
Through this groundbreaking initiative, DA-WV and LGU Leganes take proactive steps toward fostering a community of empowered farmers and homeowners. By promoting sustainable food production and improved livelihoods in urban areas, this collaboration aims to create a positive and lasting impact on the overall well-being and resilience of the community. ###
Text by: Selena Armendez/WVSU-COC DevCom Student Intern
Photos by: Claire Paltu-ob/WVSU-COC Devcon Student Intern