DA WV, Iloilo Province award P7.4-M worth of agricultural projects to Leon FAs
Posted by: RAFIS DA6 | Posted at: April 20, 2023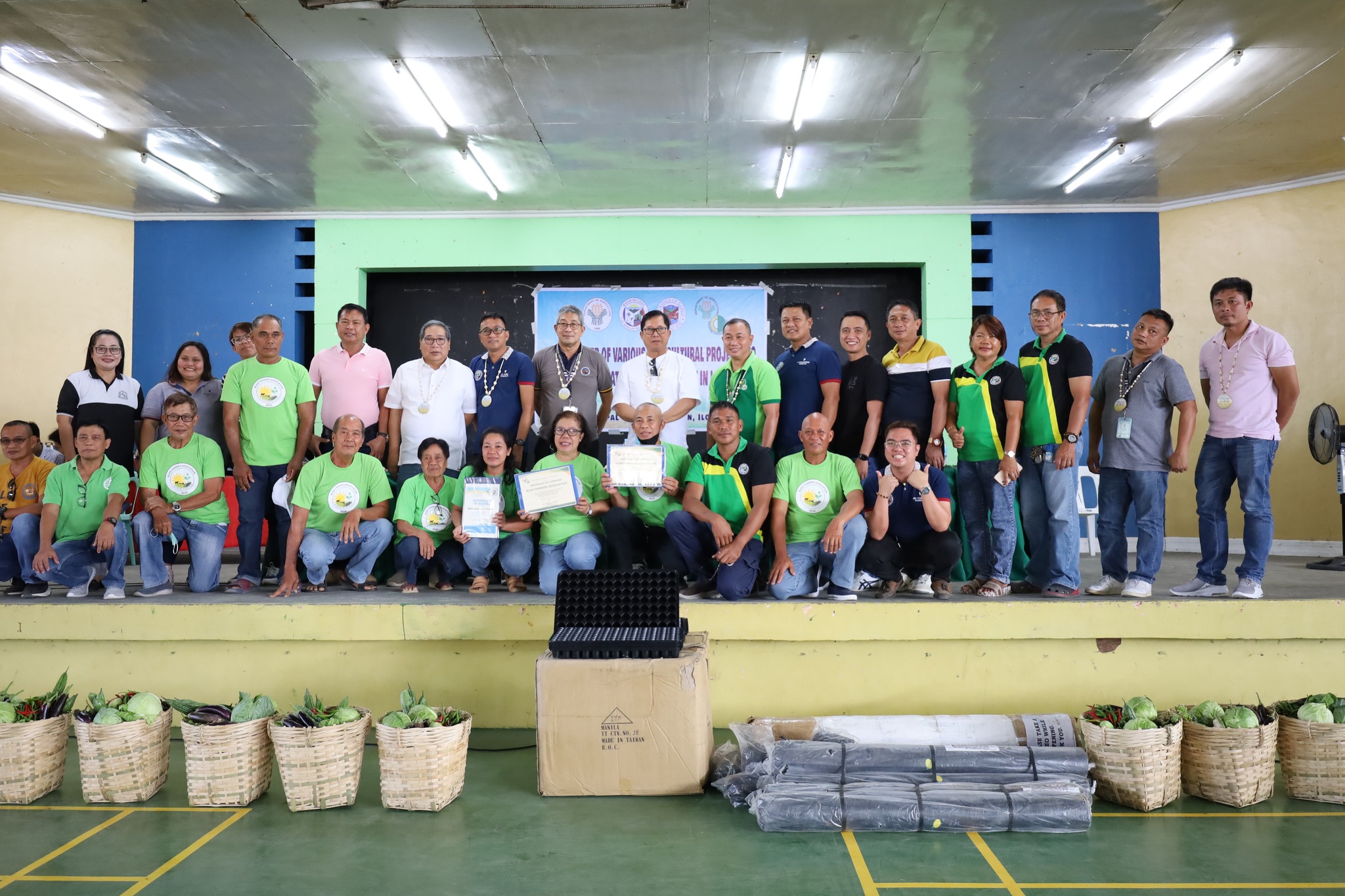 The Department of Agriculture Western Visayas (DA-WV) and the Iloilo Provincial Government turned over P7.4 million worth of agricultural projects to several farmers' associations in Leon, Iloilo, recently.
Being known as the source of abundant fruits and vegetable produce in Iloilo province, the greenhouse facility, machineries and various farm inputs will promote the productivity of farmers.
During the turnover event, Municipal Administrator Atty. Glenn Cababa-an, representing Mayor Ma. Lina Holipas, applauded the farmers, emphasizing the importance of their work in providing food not only to Ilonggos but to the entire country.
He urged the project recipients to work on upgrading their farming practices as well as their skills to strengthen the agriculture sector of the municipality.
"Indi lang kita mag settle kung ano ang kina-andan nga teknolohiya or kung ano ang kina-andan nga pamaagi para maka-produce kita sang madamo nga pagkaon para sa aton banwa kag sa aton nga probinsya," the Municipal Administrator said.
Meanwhile, Iloilo Sangguniang Panlalawigan Member and Provincial Committee Chair in Agriculture Rolito Cajilig encouraged farmers to manage the projects they were given from the government's efforts to give them the opportunity to improve their farming practices.
Board Member Cajilig also encouraged the farmers to be resilient in the face of the sector's difficulties and to support each other by sharing on their best practices.
Through the High Value Crops Development Program (HVCDP), DA-WV awarded three greenhouses to the cluster associations of MATABANCO, Buga and Bucari during the turnover ceremony, amounting to P3 million.
Plastic mulch, PP twine, UV plastics and seedling trays valued at more than P2 million were also provided by the DA-WV to MATABANCO, Buga, and the three sisters' Camandag, Bobon and Bulwang villages of the town.
DA-HVCDP Regional Focal Jonifer Frades pointed out that these projects were a component of the Department's Plant, Plant, Plant Program. The DA-HVCDP has allocated funds for Western Visayas this year 2023 and the region has identified three municipalities to offer these projects that are highly productive in terms of vegetable production.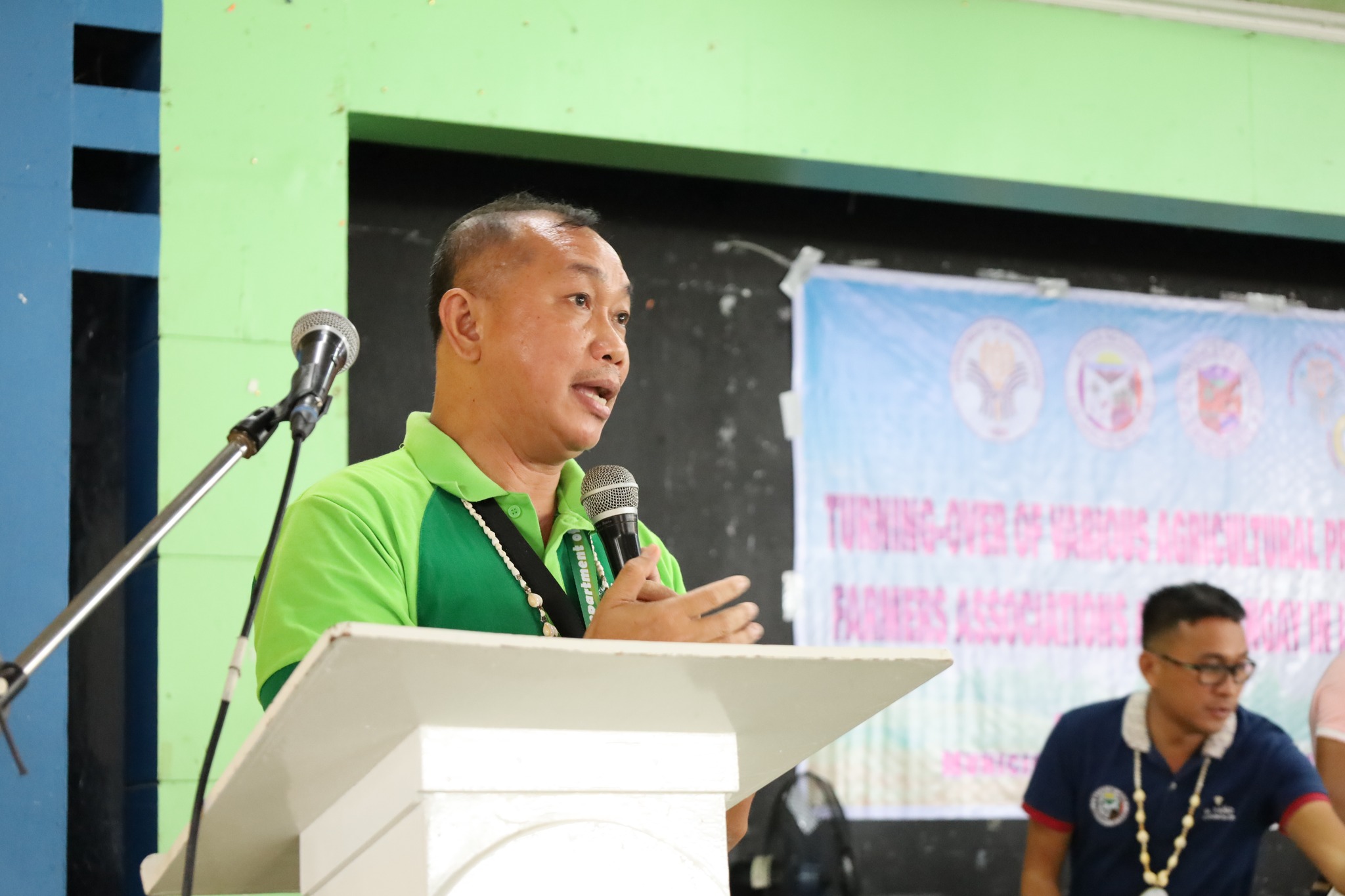 In addition, the DA-Philippine Coconut Authority (PCA) provided cacao seedlings, humus plus and vermicompost to Binolbog and Dorog farmers worth P892,000.
P1.4 million worth of hand tractors and threshers were granted to barangays Tu-og, Buga, Agta and the Local Government of Leon by the Iloilo Provincial Government through the Office of the Provincial Agriculture. A portion of the fund was allocated to the KANAMALEONI members of the town for Bio-N Soil Inoculant distribution.
Iloilo Provincial Agriculturist Dr. Ildefonso Toledo said that these machineries distributed to the FAs of the town were part of the farm mechanization program of the Iloilo Provincial Government.
Likewise, PA Toledo encouraged the farmers receiving these machineries to get training on how to maintain them in order to get the most out of them and improve their yield.
The Municipal Agriculture Office organized the event headed by Municipal Agriculturist Ryan Caldito. Also present were Engr. Melvin Abonado of the Iloilo Provincial Engineering Office, Vice Mayor Rey Capague, SB member and Committee Chair in Agriculture Hilario Tano, other municipal officials of the municipality to grace the event.###By Myleen S. Subang/DA-RAFIS 6
Photos by Joan N. Capaciete/DA-RAFIS 6