DA WV, Iloilo City Vet join effort for free rabies vaccination
Posted by: RAFIS DA6 | Posted at: April 4, 2023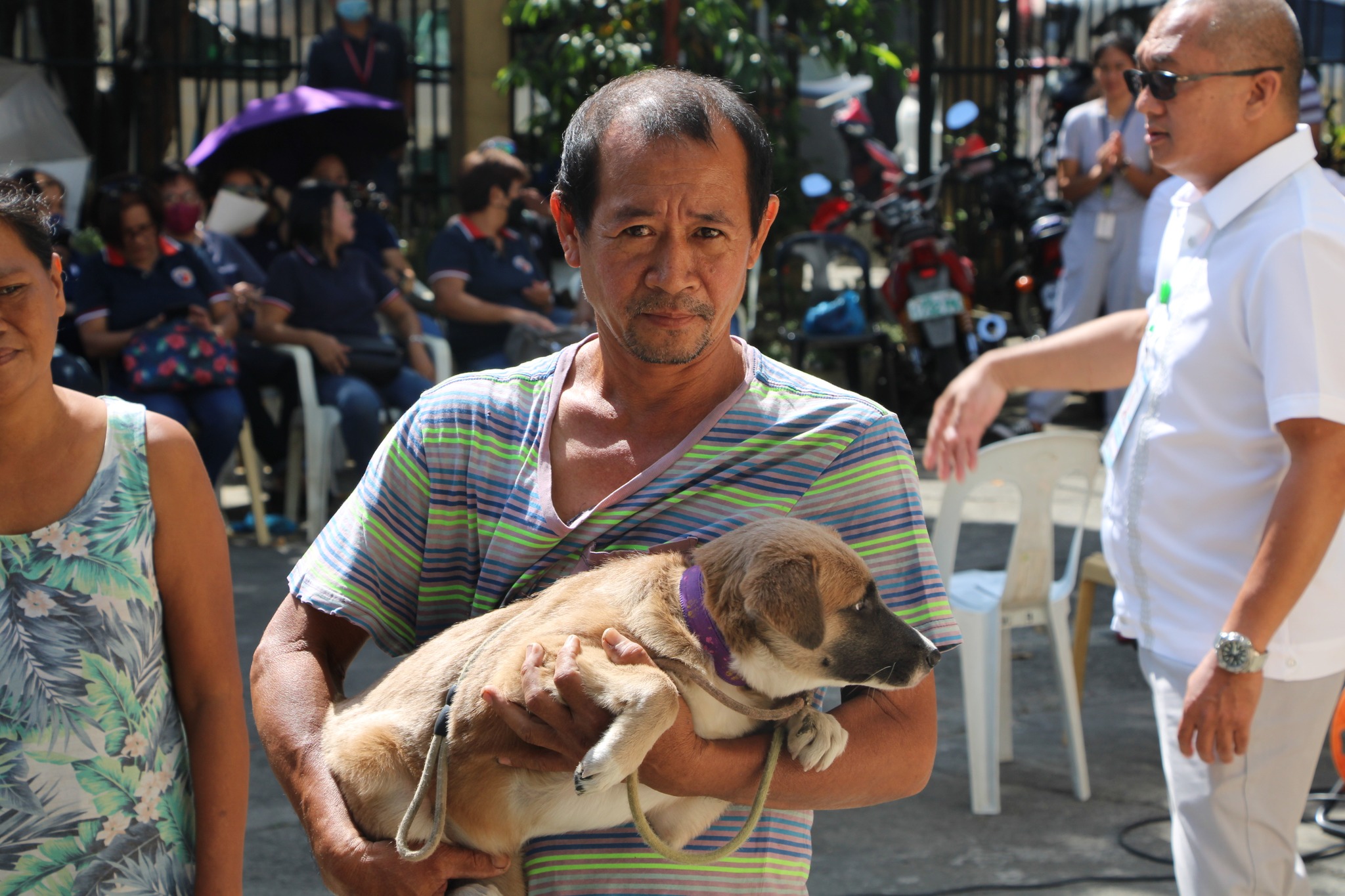 In observance of Rabies Awareness Month, the Department of Agriculture- Western Visayas and Iloilo City Veterinary Office facilitated a kick-off activity on free rabies vaccination and consultation on March 13, 2023, at the DA-WV Regulatory Compound, Parola, Iloilo City.
According to Dr. Pacifico Lumawag III, DA-WV Focal Person for Animal Health, updating the vaccination of our fur babies is critical. It has been recorded that 49% of dogs that tested positive for rabies are old dogs raised at home; this indicates that rabies is not just from stray dogs; thus, vaccination must be done as veterinarians prescribe.
Rabies is a deadly virus that can infect humans and animals, and it is transmitted through the saliva of an infected animal. Once symptoms develop, there is no known cure for rabies, which is almost always fatal. Therefore, raising awareness about rabies to prevent its spread and minimize the risk of infection is crucial. Moreover, through its implementing agencies, the Philippine government is serious about lessening, if not eradicating, rabies-related cases among communities. Republic Act No. 9482 was enacted to mandate the control, prevention of the spread, and eventual eradication of human and animal rabies.
"With the challenges of Avian Influenza and African Swine Fever, I have reminded our partners not to forget our concerns about rabies. This March, we observed rabies awareness month, and we made complementation and pulled resources with the City Veterinary Office. Good thing that our former Veterinarian, Dr. Fernando Abulencia is now the head of the Iloilo City Veterinary Office. We will serve the pet owners in the neighboring barangays to mark the significance of Rabies Awareness Month observance," said Zarlina Cuello, OIC-Regional Technical Director for Research and Regulation.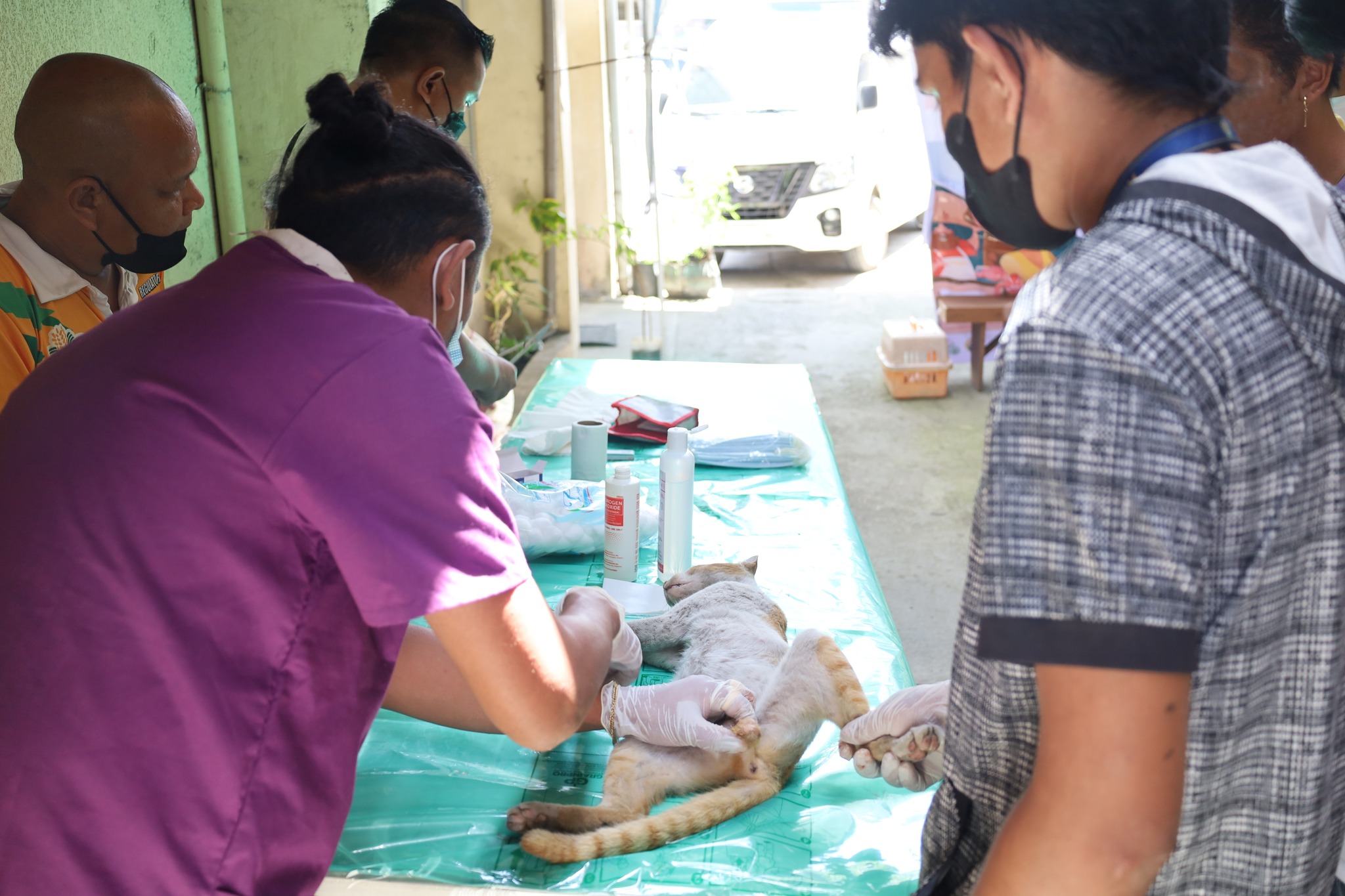 Starting March 13, the compound of the DA-WV Regulatory Division will be opened for fur-parents and fur-babies every Monday and Friday for the whole month of March for free anti-rabies vaccination and consultation. Services for neutering and spaying will also be available.
"On behalf of our Mayor Jerry Trenas, we would like to thank the DA Western Visayas for the opportunity to join you in this observance of Rabies Awareness Month. The City of Iloilo, through the City Veterinary Office, will join you in all your endeavors for animal-friendly and rabies-free Iloilo City, hopefully in 2 years, said Dr. Fernando Abulencia, Iloilo City Veterinarian.
The City Veterinary Office is prioritizing moves to get additional funding for more anti-rabies vaccines. For now, resources may be limited, but they made sure that anti-rabies vaccine for animals is always available to help lessen rabies-related cases.
OIC RTD Cuello encouraged everyone to practice responsible pet ownership. Rabies awareness is crucial to prevent the spread of this deadly disease. Education and prevention are vital in controlling the spread of rabies and reducing the risk of infection. ### By Maria Corazon M. Buala/DA-RAFIS 6