DA – WV awardees shine at 2023 CSC 'Pasidungog' ceremony, recognized for exceptional public service
Posted by: RAFIS DA6 | Posted at: September 22, 2023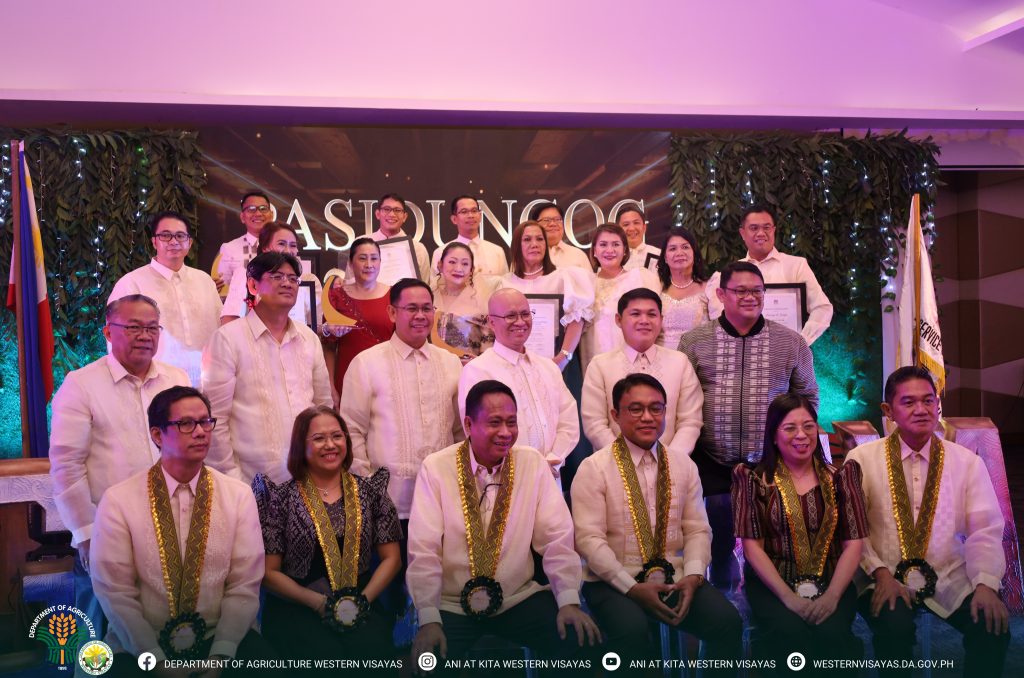 The Department of Agriculture (DA) Western Visayas takes pride in its outstanding achievers, as two of its agriculturists were recognized as Regional Winners and National Semi-Finalists at the 2023 Civil Service Commission's Honor Awards Program (HAP) during the "Pasidungog" recognition ceremony on September 21 in Iloilo City.
In line with the 123rd Philippine Civil Service Anniversary (PCSA), this event highlighted the exceptional dedication and innovation demonstrated by public servants, who have gone above and beyond their duties to improve their communities.
CSC Commissioner Atty. Ryan Alvin R. Acosta served as the keynote speaker at the ceremony, commending the 29 awardees in the region for their exemplary contributions. He emphasized their role as a source of inspiration for the entire Philippine bureaucracy, noting that a spark of inspiration can lead to extraordinary achievements.
Among the 29 regional winners, two outstanding individuals from the Department of Agriculture Western Visayas will make a mark on the national stage.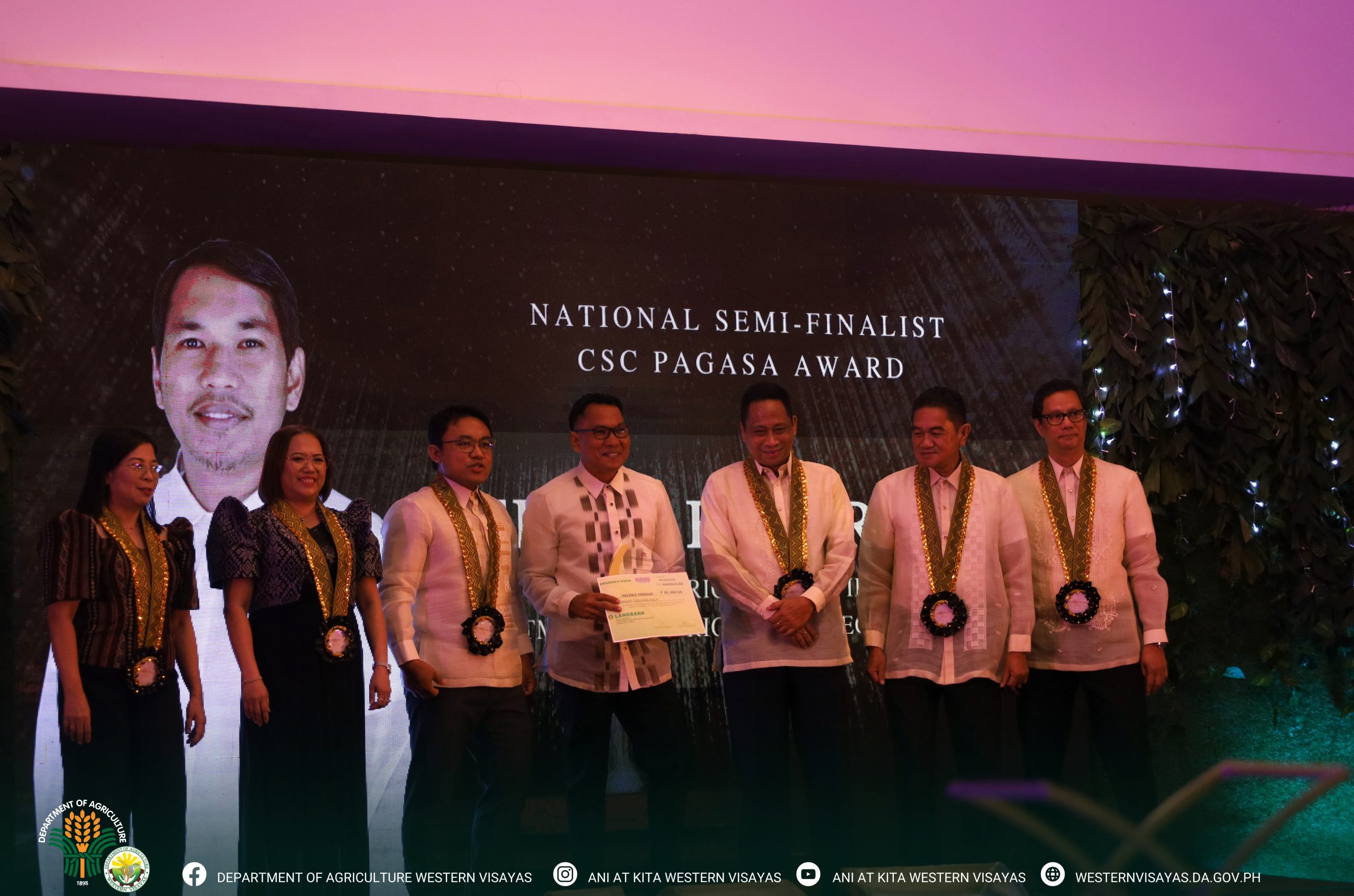 Mr. Relvin B. Paragua, Agriculturist II, was recognized as a National Semi-finalist under the Civil Service Commission's Pagasa Award for his exceptional achievements in cacao production. The DA-WV High-Valued Crops Development Program Cacao Community's "Bean to Bar" project significantly impacted cacao production in the region, empowering farmers, promoting technology adoption, and enhancing product marketing.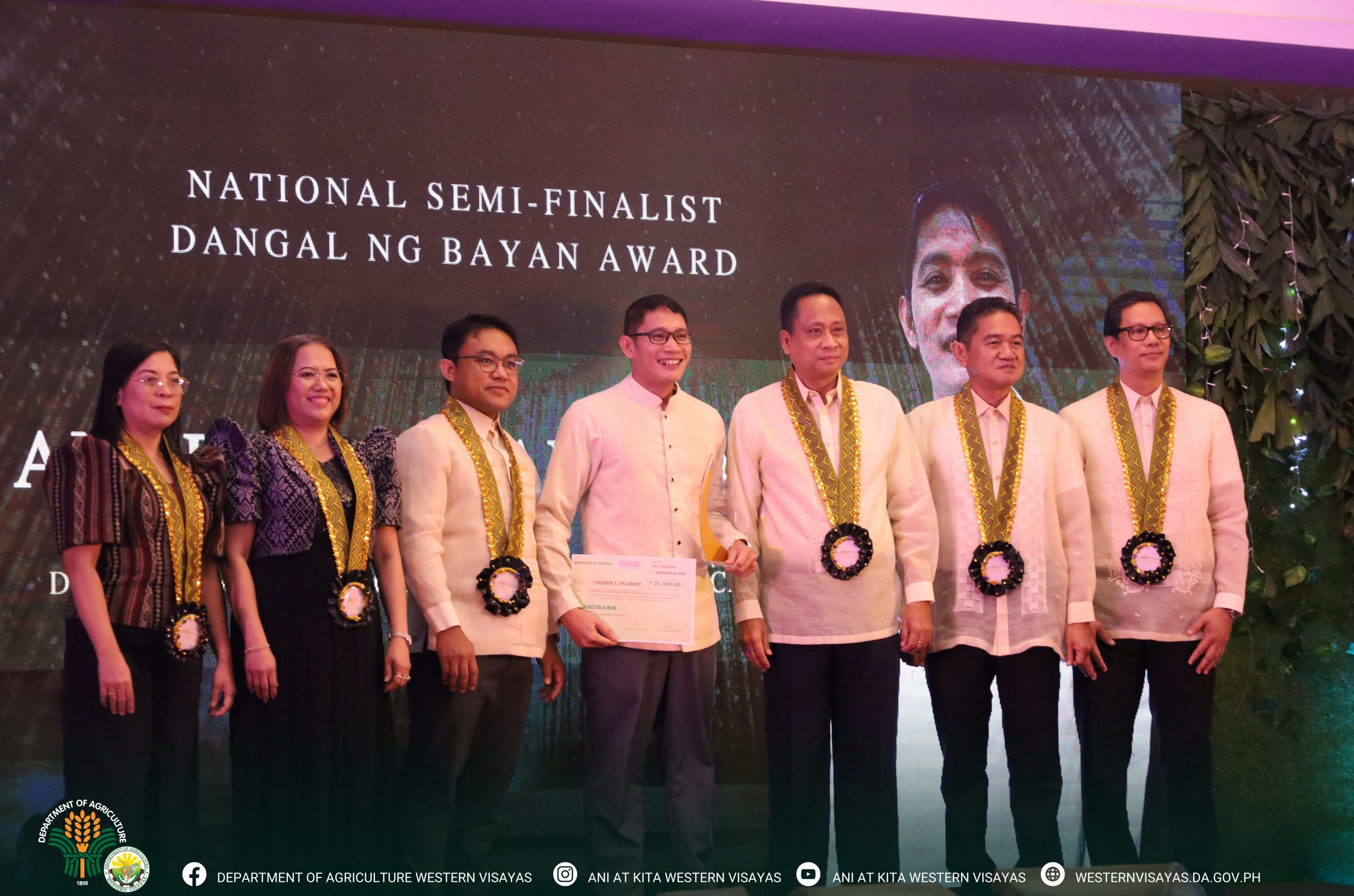 Mr. Andrew T. Palomar, also an Agriculturist II, received recognition as a National Semi-Finalist under the prestigious Dangal ng Bayan Award. His exceptional efforts in promoting sustainable farming practices and improving the lives of farmers earned him this distinction. His commitment to excellence serves as an inspiration to all.
This year's celebration theme, "exemplifying dynamism," underscores the importance of civil servants in enhancing organizational resilience and sustainable management. Among the 1.9 million-strong workforce, the awardees stood out for their remarkable achievements and innovations.
CSC 6 Regional Director Nelson Sarmiento expressed the purpose of Pasidungog 2023, stating, "The ultimate purpose of Pasidungog 2023 is to give recognition to the outstanding display of exemplary achievements of our government employees. Moreover, their democratic achievements and exemplary conduct are evidence of their dedication to delivering excellent public service".
DA-WV OIC Regional Technical Director and PRAISE Committee Chairperson Zarlina B. Cuello accompanied the two awardees in receiving their honors. For Cuello, this achievement was a long-cherished dream for DA-WV, and the organization is proud to see two of its employees advancing to the national finals.
The "Pasidungog" recognition ceremony is a testament to the dedication and commitment of public servants like Mr. Paragua and Mr. Palomar, who continue to impact their communities significantly. Their exceptional achievements are a source of pride and inspiration, demonstrating the excellence and dedication that public servants can achieve.
In 1988, President Corazon C. Aquino created the Presidential Awards for Outstanding Public Service via Executive Order No. 334, which included the Presidential or Lingkod Bayan Award and the Civil Service Commission or Pagasa Award. In 1992, President Aquino replaced EO 334 with Executive Order 508, making the Lingkod Bayan Award the official Presidential Award for Outstanding Public Service. 1993, President Fidel V. Ramos clarified the legal basis for the Lingkod Bayan Award through Executive Order No. 77.###Texts and Photos by Maria Corazon M. Buala/DA-RAFIS 6