DA-Western Visayas joins nationwide bamboo planting in Lemery, Iloilo on World Bamboo Day
Posted by: RAFIS DA6 | Posted at: September 18, 2023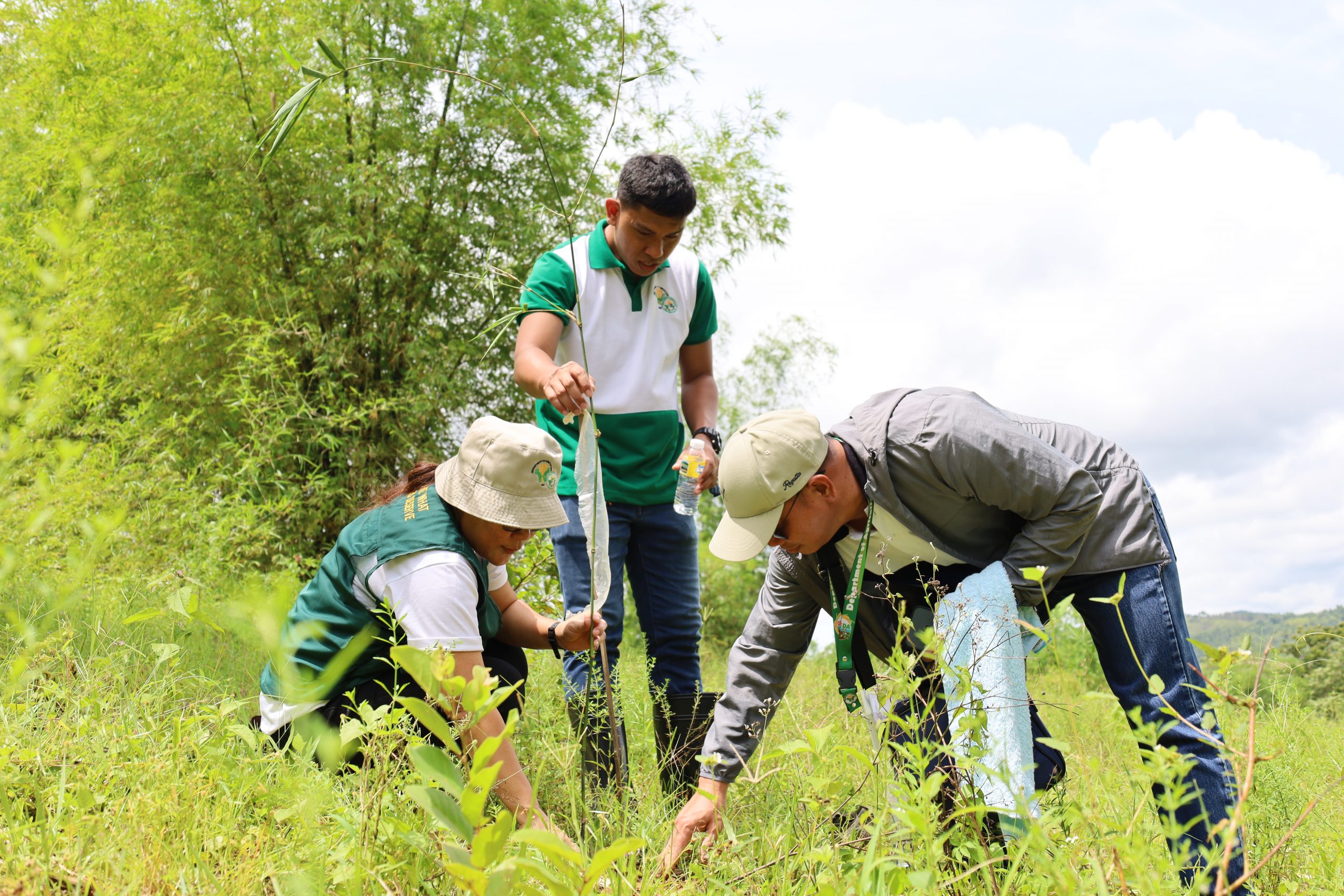 In celebration of World Bamboo Day, the Department of Agriculture-Western Visayas (DA-WV) participated in a bamboo planting activity held in Brgy. San Jose, Lemery, Iloilo. This event is part of a nationwide initiative that government agencies come together to promote the bamboo industry.
The event took place simultaneously across the country this September 18, 2023, marked a significant step towards enhancing the bamboo sector's growth and sustainability. 
It was a collaborative effort of various government agencies, including the Department of Environment and Natural Resources (DENR), Department of Agriculture (DA), Department of Information and Communications Technology (DICT), Technical Education and Skills Development Authority (TESDA), Philippine National Police (PNP) and Local Government Unit (LGU) of Lemery, spearheaded by the Department of Trade and Industry (DTI).
This initiative aimed to contribute to reforestation efforts across the region. Recognizing the vital role bamboo plays in environmental conservation, representatives from various agencies and community members collectively planted a total of 150 bamboo propagules. This endeavor not only contributes to environmental conservation but also fosters economic growth by creating sustainable livelihoods.
Lemery Mayor Oscar Villegas Jr. expressed his wholehearted support for this initiative benefiting the municipality. 
"We support all the initiatives given to the municipality, and the LGU Lemery has also provided funds for the maintenance of this project," Mayor Villegas said. 
Mayor Villegas further urged the San Jose Reforestation Management Association (SJRMA), the recipient of this project, as well as Barangay San Jose officials and the LGU to collaborate closely for the project's success.
"The LGU is here to assist, just as the government agencies – the DTI, CENRO, and DA, are providing their unwavering support," he emphasized.
Recognizing its importance, the DA declared bamboo as a high-value crop in 2020 and pledged its unwavering support to promote the bamboo industry.
The nationwide bamboo planting activity serves as a noteworthy example of government agencies and local communities collaborating to create a sustainable and eco-friendly future. The commemoration of World Bamboo Day serves as a reminder of the potential to build a more resilient society. # #
Text by :  Myleen S. Subang/DA-RAFIS 6 & Photos by : Jerem V. de Guzman/DA-RAFIS 6