DA Western Visayas joins farmers' day celebration of Tacuyong Norte farmers association
Posted by: RAFIS DA6 | Posted at: February 17, 2023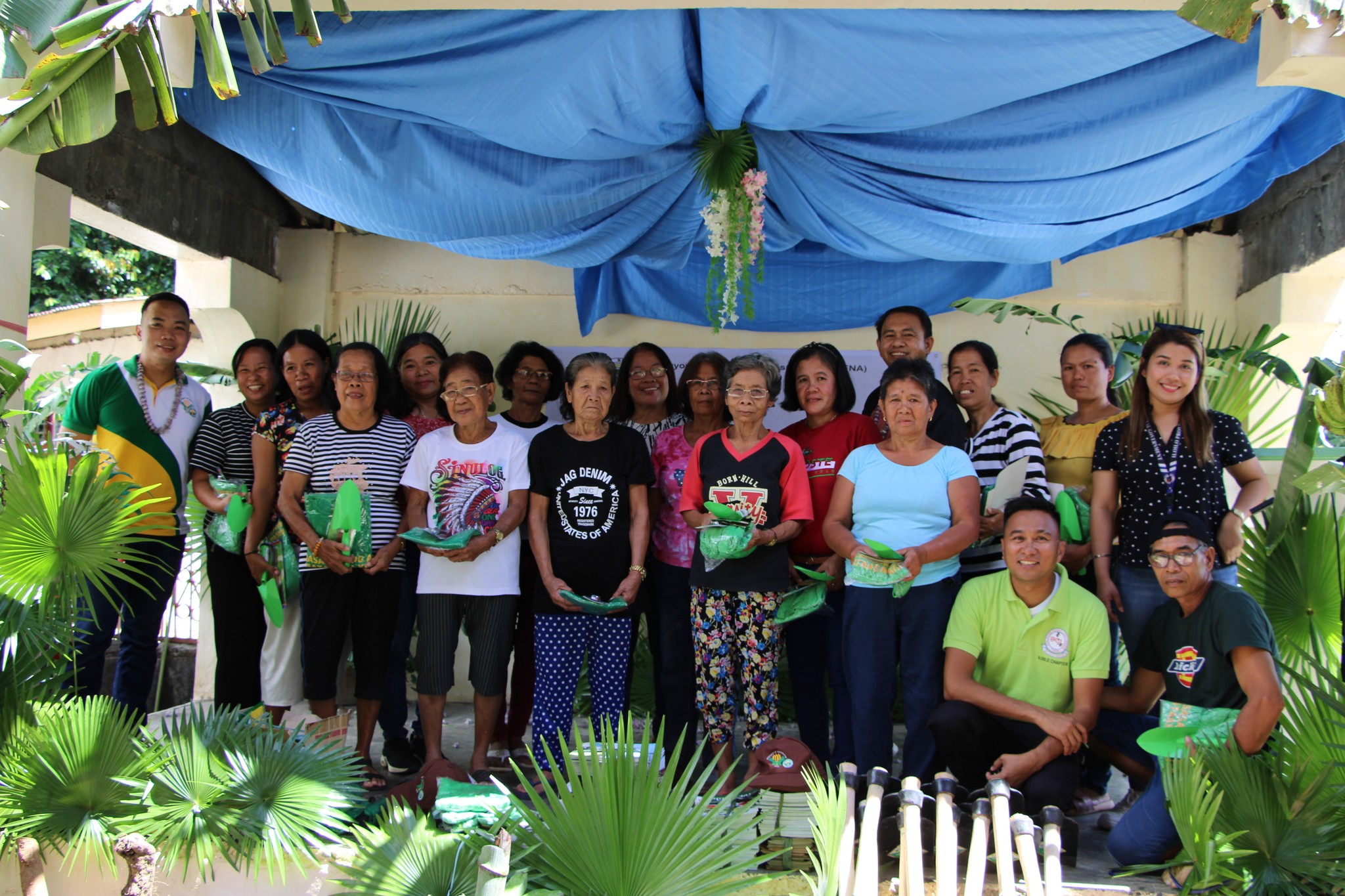 "Our public markets should be filled with farmer's produce coming from Tacuyong Norte Farmers Association. To produce more vegetables and crops is a way to uplift our economy and address the price increasing of vegetables in the market. TNFA should have a competitive advantage in bench marking, wherein cluster barangays must focus on a particular commodity for production. This is one way to strengthen your farmer's association with complete cooperation and camaraderie," said DA-RAFIS Chief, James Earl E. Ogatis, during the 2nd farmers' Day of the TNFA , Leon, Iloilo, February 10, 2023.
More than 60 farmer members gathered to participate in the annual celebration. A clean and green competition for each participating member barangays were judged on the following; Best in Ornamental Plant Garden, Best in Herbal Garden , Best in Landscape, Best in Fruit Bearing Garden and Best in Vegetable Garden. The winners were Eulalia Cabangisan in 4th place, Romeo Cabangisan 3rd place, Monita Calimotan in 2nd place, and Jennifer Cabangisan garnered the first place.
Meanwhile, Municipal Agriculturist of Leon Mr. Ryan Caldito commended TNFA in terms of their productivity and sustainability of their gardens. " The Local Government Unit is committed to help the association. He lays down the different projects for CY 2023, starting with the establishment of P1M greenhouse for Banglid Integrated Farm, Enhancement of Corn and soybean Production for soymill and feedmill, Upgrading of swine industry and goat raising, Fertilizer Subsidy as well as enhancement of the coconut industry of Leon through the Philippine Coconut Authority (PCA)," he added.
DA Western Visayas in coordination with the High Value Crops Development Program (HVCDP) and the Regional Agriculture Fishery Information Section (RAFIS) also distributed different farm tools, vegetable seeds, and Information, Education and Communication (IEC) materials for the farmers of Tacuyong Norte, Leon. ### By Joan N. Capaciete/DA-RAFIS 6; Photos by Jerem V. De Guzman/DA-RAFIS 6