DA HVCDP validates the potential of biosolids in Aklan's farming industry
Posted by: RAFIS DA6 | Posted at: April 20, 2023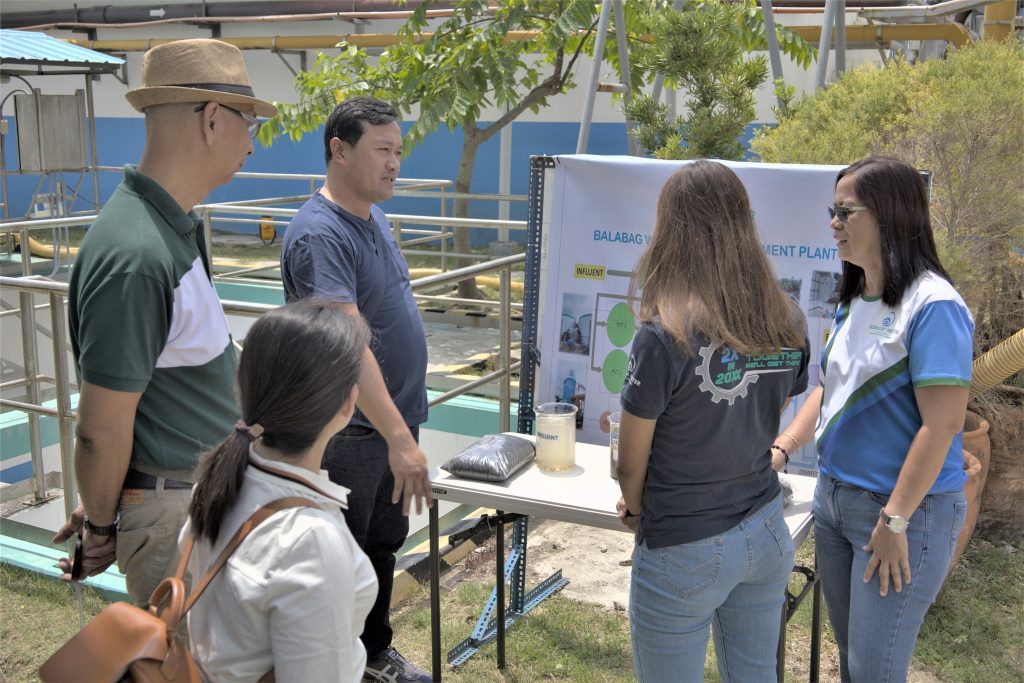 The Department of Agriculture's High Value Crops Development Program (HVCDP) has been actively working towards the development and promotion of high-value crops in the country. As part of their efforts, the National and Regional Coordinators of the HVCDP conducted a validation on HVCDP projects in Aklan, recently.
During the visit, the National HVCDP Chief Jeffrey Rodriguez with Mr. Enrique Dela Cruz and DA-WV HVCDP Regional Focal Jonifer Frades also took the opportunity to validate the request of Boracay Island Waters Company (BIWC) in Malay, Aklan to convert their wastewater by-product called biosolids into organic fertilizer.
The validation team went to the treatment plant to evaluate the amount and quality of the biosolids that were produced. The biosolids were found to be suitable for use as organic fertilizer.
BIWC and DA discussed the potential intervention of the DA in converting wastewater by-products into a valuable resource that could benefit the farming industry in Aklan.
To initiate DA's plan toward its support, Chief Rodriguez of the National HVCDP asked the BIWC to send a sample of the biosolids to the Bureau of Soils and Water Management to be tested.
Transforming wastewater into fertilizer could be a major breakthrough for the farming industry in Aklan. It would not only provide an additional source of organic fertilizer but also help in reducing pollution and promoting sustainable agriculture practices.
The HVCDP has made a commitment to supporting and advancing actions that will be beneficial to the agriculture sector. The Coordinators will present the result of the coordination to the DA National Directorate, Aklan Provincial Government, and the Local Government Unit of Malay, Aklan for a collaboration that can lead to a better and more sustainable farming industry in the province.
By converting wastewater into a valuable resource, it can help create a more sustainable and resilient agriculture sector that can withstand the challenges posed by climate change and other environmental factors.
The DA's High Value Crops Development Program continues to support and promote initiatives by working together with the different sectors that can contribute to the growth and development of the agriculture sector in the country. # (by: Myleen Subang/DA-RAFIS 6 | Photos by: Ann Marie Tabura/DA-RAFIS 6)