DA-BAI VQS apprehends 240,000 pieces undocumented table eggs
Posted by: RAFIS DA6 | Posted at: February 17, 2023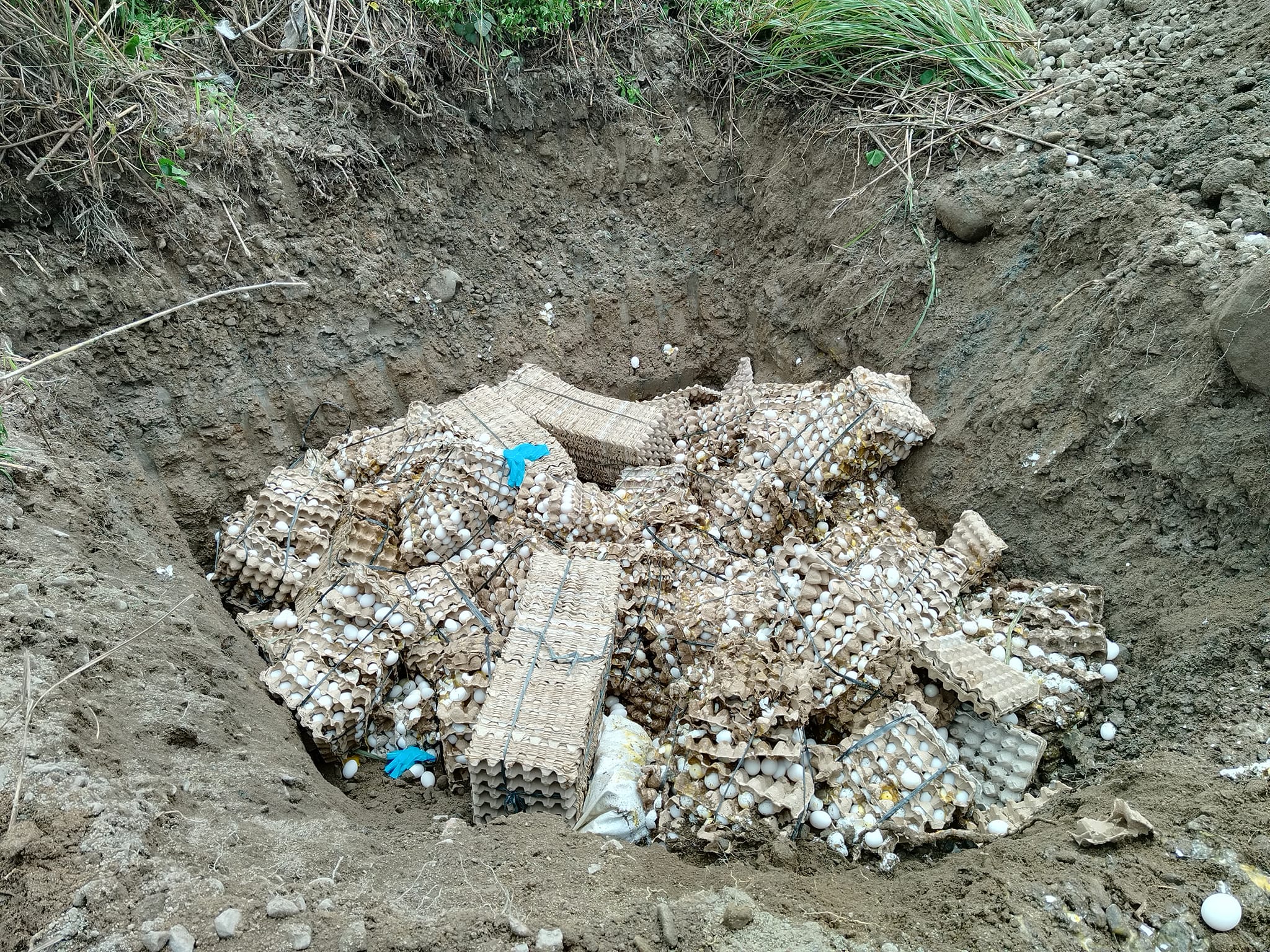 Acting promptly to reports on undocumented livestock products, personnel from the Bureau of Animal Industry Veterinary Quarantine Service 6 (BAI VQS 6), Department of Agriculture (DA) Western Visayas, and Provincial Veterinary Offices of Negros Occidental and Bacolod City prevented the entry of a shipment carrying 8,000 trays of table eggs to BREDCO Port, Bacolod City on February 6, 2023.
Dr. May dela Torre, City Veterinarian of Bacolod City and Jayde Cocjin, BAI VQS Agriculturist II led the task force in facilitating the disposal and burning of confiscated table eggs. DA Western Visayas, BAI VQS 6, and partner agencies are working together to ensure the protection of the multi-billion poultry and game fowl industry in the region against the threat of transboundary animal diseases.
Negros Occidental Provincial and Bacolod City Governments issued a joint executive order banning the entry of all live domestic and wild birds ready to lay pullets, and their products including table eggs and manure.
Likewise, to protect the general public from the ill effects of the bird flu (HPAI Subtype H5N1) disease, Neg Occ and Bacolod City governments establish clearer guidelines on the entry of all domestic and wild birds, and their products, including poultry meat, day old chicks, eggs, semen, and manure, from all regions in the Philippines.
Exempted products however are subject for compliance which include raw poultry meat both processed and unprocessed. Traders must secure certification from National Meat Inspection Service (NMIS) and/or license to operate (LTO)/ certificate of product registration (CPR). Meanwhile, day-old chicks (Broiler, Layer and Breeder) must have Veterinary Shipping permit from the Bureau of Animal Industry, Veterinary Health Certificate (VHC), and a certification issued by the Provincial Veterinarian certifying that the birds were sourced from farms with no incidence of Avian Influenza for the past 14 days prior to shipment. ###By Maria Corazon M. Buala/DA-RAFIS 6