Crafting success stories, CRVA results, and progress reports highlighted at AMIA 2nd quarter meeting
Posted by: RAFIS DA6 | Posted at: July 4, 2023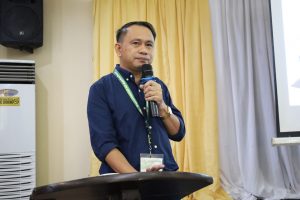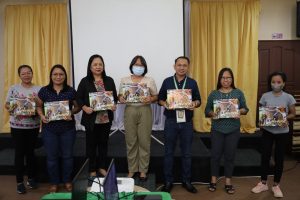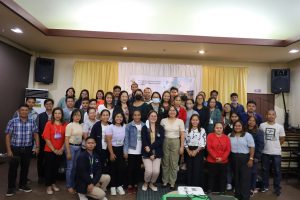 Crafting of success stories, presentation of Climate Resiliency Vulnerability Assessment (CRVA) results, and presentation of Adaptation and Mitigation Initiative in Agriculture (AMIA) progress reports from the different villages were the highlights of the AMIA 2nd Quarter Meeting on June 29, 2023 in Iloilo City.
Department of Agriculture (DA) Regional Agriculture and Fisheries Information Section (RAFIS) Chief James Earl Ogatis discussed the significance of success stories through effective material selection. The presentation highlighted the importance of writing success stories to showcase the impact of DA programs.
"By effectively communicating these success stories, the DA can amplify the reach and impact of its programs, which ultimately contributes to the overall development of the agricultural sector," said Ogatis.
Highlighting real-life examples of how these programs have brought about positive change, improved livelihood, increased productivity, and resolved agricultural challenges, provides concrete evidence of the impactful effect it has given to beneficiaries are the most important. Providing accountability and transparency through its success stories demonstrates DA's commitment and integrity in helping the stakeholders and helps the public in understanding the DA's work and value it gives to the agricultural sector.
Public Relations Officer II, Maria Corazon Buala immersed the audience in a workshop on crafting engaging success stories. Ms. Buala shared written success stories and how she dived into the real-life experiences when she was documenting compelling and inspiring success stories. Through a step-by-step guide, she demonstrated how to structure a story, collect genuine testimonials, how to use storytelling techniques, how to incorporate visuals and multimedia, and the effect of storytelling through photography.
"The holder of the story is you; ikaw ang storyteller", said Buala as she expressed the importance and the power of words in telling heartfelt stories. By following these steps, your success story will effectively communicates the impact, achievements, and value of your chosen subject. Tailoring the storytelling approach to your audience and adapt the narrative helps to suit the specific context and objectives of your presentation.
Meanhwhile, Engr. Jackson R. Demamay, AMIA GIS Expert presented the CRVA results and Geotagging of 18 AMIA Villages in Western Visayas. Climate Resiliency and Vulnerability Assessment (CVRA) is a comprehensive assessment framework for vulnerability assessment linked to climate risks. It aims to identify which communities are most vulnerable to climate change to ensure that strategic and effective investments can be made.
Following this presentation, the 18 clustered AMIA Villages gave their respective progress reports. Within these reports, they discussed the significant benefits they've achieved through the help of the AMIA Project and highlighted the positive impact it has given to the livelihood of the residents. Among the participating clusters are AMIA Villages from the provinces of Aklan, Capiz, Iloilo, Negros Occidental, Antique, and Guimaras.###
Text by: Aleta Marie Zeller &
Photos by: Claire Marie Paltu-ob (WVSU Development Communication Student Intern)