ATI's School-On-Air empowers 550 Antique rice farmers in Crop Protection
Posted by: RAFIS DA6 | Posted at: September 23, 2023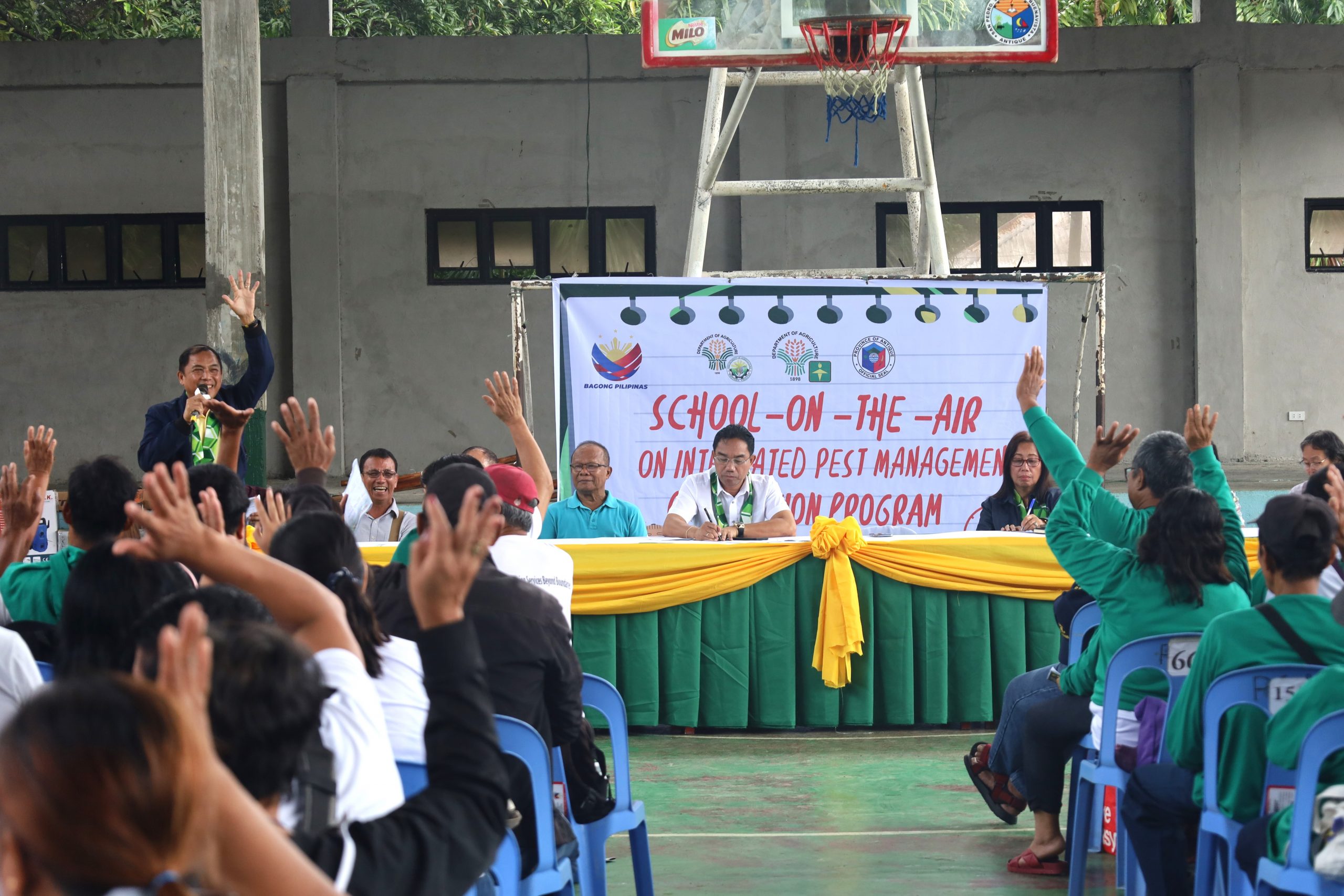 Antique's agricultural sector rises for a significant transformation as the School-on-Air (SOA) program on Integrated Pest Management (IPM) successfully equips 550 local farmers with the knowledge and skills local rice farmers for effective Integrated Pest Management (IPM) in rice production.
This remote learning initiative, a collaborative effort between the Agricultural Training Institute – Regional Training Center 6 (ATI-RTC 6), the Department of Agriculture – Western Visayas (DA-WV), the Antique Provincial Agriculture Office, and devoted farmers, marked its culmination at the San Pedro Gymnasium in San Jose, Antique on September 22.
The School-on-Air Program (SOA) received funding from the Rice Competitive Enhancement Fund (RCEF), demonstrating the unwavering dedication of the government to support the region's farming community. RCEF provides access to high quality seeds, mechanization tools, and trainings, which are essential elements for enhancing the sustainability and growth of the local rice industry.
One of the highlights of the graduation ceremony was the recognition of 16 outstanding graduates, celebrated for their unwavering commitment and expertise. Distinguished awardees included Ma. Jessica Atilano of Anini-y, Remwel Cinco of Belison, Eduardo Lavega of Bugasong, and many others. These outstanding farmers were presented with 16-liter Knapsack sprayers and certificates of recognition, while all graduates were awarded with certificates of completion.
During the ceremony, Antique Vice Governor Edgar Denosta Jr. emphasized the importance of effective IPM. He lauded the farmers, agricultural workers, and the Provincial Agriculture Office for their relentless dedication, acknowledging their significant role in boosting rice production in Antique. Denosta equated these individuals to unsung heroes, sustaining the Antique population.
"Our farmers are the unsung heroes who tirelessly provide sustenance to almost 648,000 families in Antique," said Vice-Governor Denosta Jr., who also serves as the Committee Chair on Agriculture.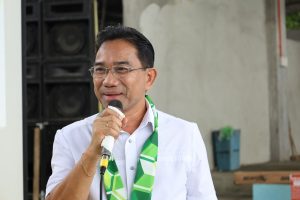 The Vice-Governor also emphasized that effective pest management is important as it can cause considerable harm, affecting not only the farmers but also the entire community.
The event was also attended by Antique Provincial Agriculturist Nicolosito Calawag, Municipal Agriculturists from various towns in Antique, and Florepe Mortalla, the OIC-Chief of ATI-Information Services Section. Their participation underscored the collective commitment and unwavering dedication to the success of the SOA program.
The program ran from June to September 2023 and was hosted by former ATI-ISS Chief and now retired Nicolasita Gallego alongside Antique Farmcaster Arlene Edna La Vega. It reached audiences via DYKA Radio Station 801 kHz in Antique, aiming to disseminate crucial IPM knowledge and skills across the province. This effort contributes to fostering a sustainable rice farming in Antique. #
Text by : Myleen S. Subang/DA-RAFIS 6 & Photos by : Jerem V. De Guzman/DA-RAFIS 6