APOPA is the first PGS group certifying body in WV
Posted by: RAFIS DA6 | Posted at: January 18, 2023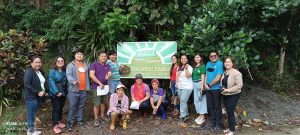 The Department of Agriculture Western Visayas together with the Bureau of Agriculture and Fisheries Standards (BAFS) awards a certificate of accreditation to APOPA ( Aklan Provincial Organic Producers Association) as Organic Certifying Body (OCB) in Estancia, Aklan , January 13, 2023.
APOPA is now considered a legal entity, accredited by DA-BAFS to perform the necessary inspection and certification activities in behalf of the agency. They will also be responsible for verifying that a product being sold or labaled as "organic". These products were produced, processed, prepared and handled according to the standards and guidelines set by the Department of Agriculture- Bureau of Agriculture and Fisheries Standards.
"We are greatly honoured to be the first PGS group accredited in Western Visayas, indeed it was an arduous task to complete the accreditation. We started forming the group of organic practitioners which draw us together in coming up with one goal which is to achieve this PGS certification. This made us more closer as we work hand in hand to a common aim. This not the end of our task but the beginning of a more victorious strategy for a systematic approach in helping other organic farmers become certified producers, marketers and to develop their products to be visible in a bigger market avenue", emphasized Mr. Godynel Isedenia APOPA president and organizer.
On the otherhand APOPA members who received the Participatory Organic Certificates are the following : Mr. Alvin A. Barrios Jr. of Barrios Fruits and Vegetables Integrated Farm In Brgy. Bubog, Numancia, Aklan, he produces fruits crops, trees, culinary herbs, medicinal crops and native swine. Certification was also awarded to Mr. Angel S. Reyes III of Granja La Verde Farm in Batan, Aklan. Mr. Reyes is also producing fruit crops and trees, culinary herbs and medicinal crops. Ms. Ma.Wena Teodocio of KADZ Agricultural Farm in Barangay Cortes Balete, Aklan also received the certification. She raise native goat, chicken, horses as well as produce fruit crops, trees, culinary and medicinal crops.
Also Ms. Salvacion Antaran of Antaran Emerald Agricultural Farm in Agbanawan, Banga Aklan, she engages in oyster, mushroom , vegetables , fruits and trees production. APOPA president Mr. Godynel Isedenia of Cruziden Integrated Farm and Training Center, Inc. located in barangay Cogon, Malinao, Aklan produces various commodities such as native swine, native chicken, goat, fruit crops, trees, culinary herbs and medicinal crops gladly accepted the POC.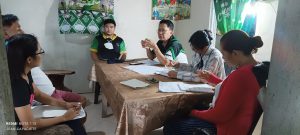 Present during the ceremonial awarding is Ms. Mary Ann A. Ramos OIC Agricultural Training Institute (ATI-RTC VI), BAFS team ( Junie Limsan, Ronald John Lamano, Moraine Sumague, Geeza June Painaga) and DA-RFO6 Organic Agriculture Program representative Lovely Torejo Hagonob and Ms. Elen Banda of the DA Regulatory Division.### By Joan N. Capaciete/DA-RAFIS 6