60th Fish Con gathers WV champions in fishery conservation
Posted by: RAFIS DA6 | Posted at: September 20, 2023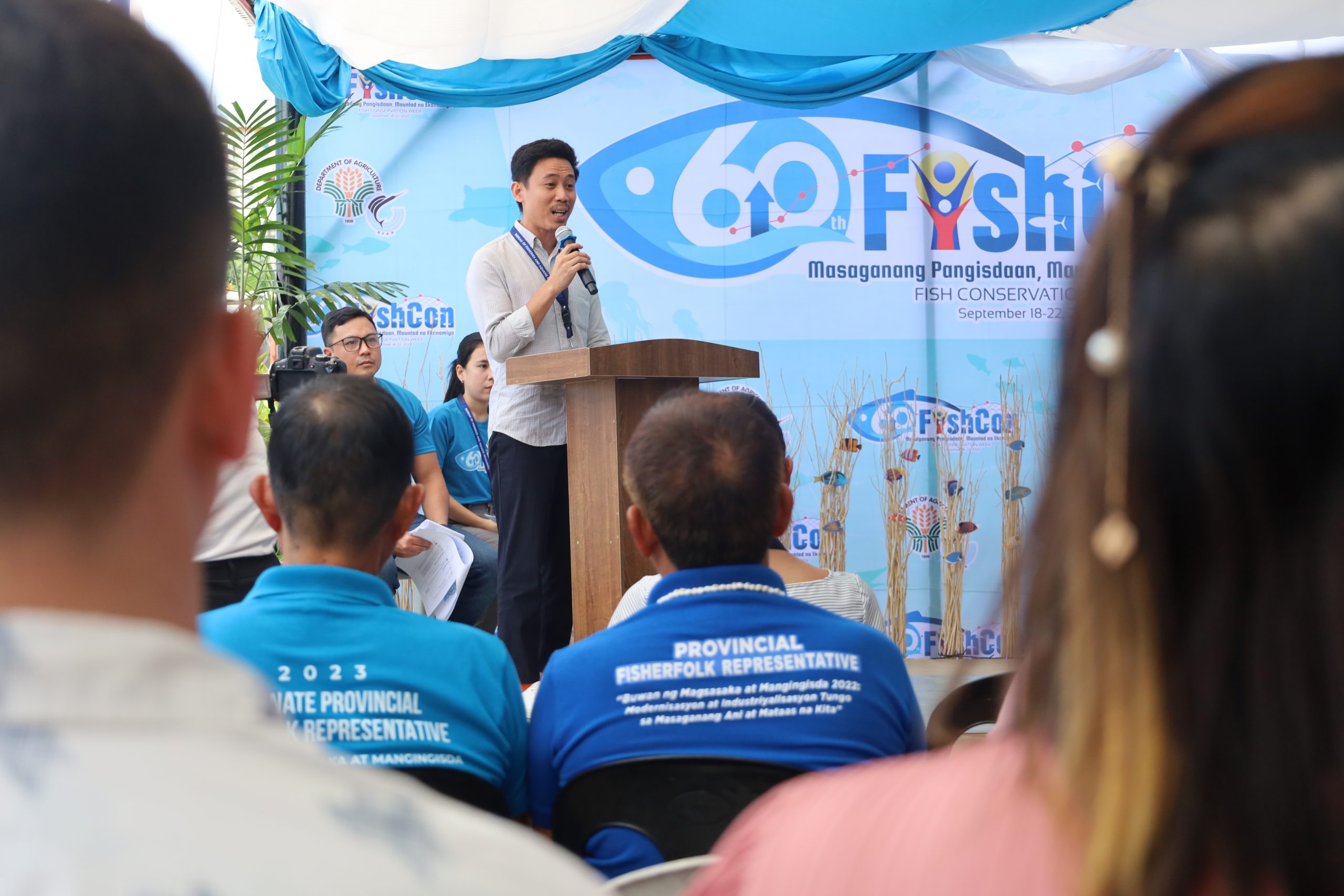 Department of Agriculture Bureau of Fisheries and Aquatic Resources VI (DA-BFAR6) set sail on the 60th Fisheries Conservation Week on September 18, 2023, at the DA-BFAR 6 Regional Office Grounds, Iloilo City. This yearly occasion highlights the importance of fish and aquatic resources in the people's welfare and the country's economic prosperity.

The 60th Fisheries Conservation Week Celebration in Western Visayas brought together champions of fishery conservation, recognizing their contributions and emphasizing their vital role in aquatic resources management. Distinguished figures such as Iloilo Provincial Governor Hon. Arthur R. Defensor, Jr., Iloilo Provincial Administrator Dr. Raul Banias, Ajuy Municipal Mayor Hon. Jett C. Rojas, and Provincial Fishery Council Representatives were present.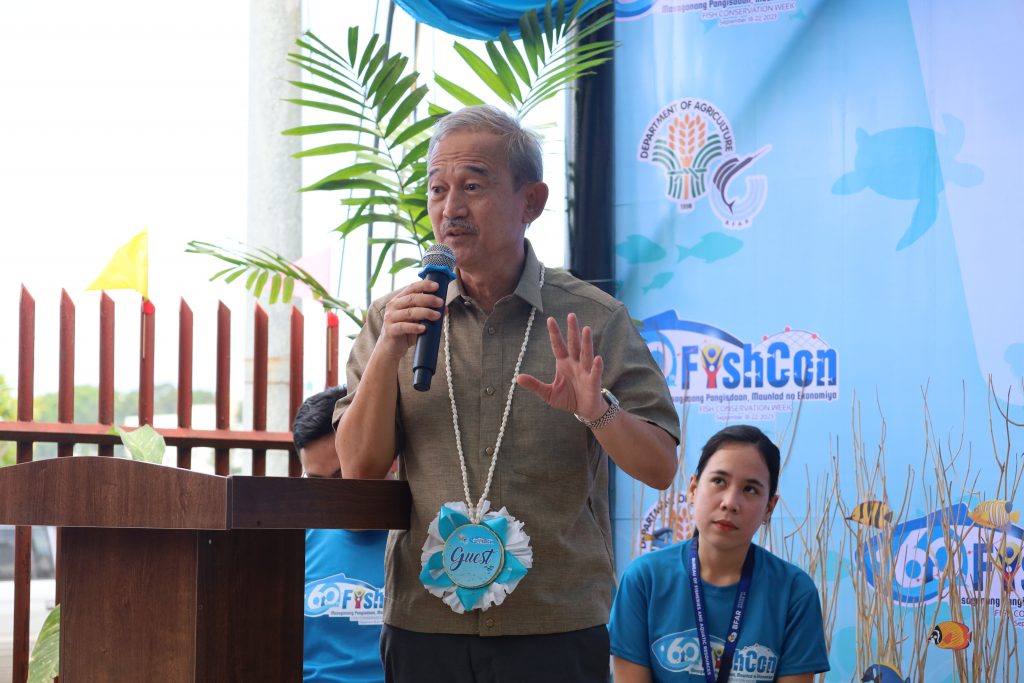 "If we want conservation, it is not enough to restrict [fishing activities], but we need options. How can we let our seas rest? We need to have options for our livelihood, and tourism is one of those. Tourism can give us a strong livelihood when partnered with the management of the Visayan Sea. Itsura palang, kapital na. We will work in the most practical terms with DA and DA-BFAR", said Gov. Defensor in his message.

One of the highlights during the event was the recognition of the Regional Malinis at Masaganang Karagatan (MMK) Winners for 2022. LGU Ajuy Iloilo secured the 1st place, while LGU Ibajay Aklan claimed the 2nd spot, and LGU Pontevedra Negros Occidental grabbed the 3rd place. Remarkably, LGU Ajuy, the Regional MMK Grand winner, is now competing in the national arena. The results of the National MMK will be unveiled on September 22, 2023, at the Philippine International Convention Center in Pasay City.

In her opening remarks, DA-BFAR6 Regional Director Remia Aparri called upon all attendees to engage in productive discussions, share innovative ideas, and renew their commitment to a future where thriving fisheries drive economic prosperity. She expressed confidence that collective efforts will pave the way for a sustainable Western Visayas.

In recognition of their significant roles in fisheries conservation and industry development, key partners were honored during the event. Ms. Reynilda Partida of SMMART received the Outstanding Women in Fisheries award, while the Panay Aqua Farmers Consumers Cooperative (PAFCC) and the Sibunag Aquafarmers Fisherfolk Cooperative (SAFC) were also acknowledged. Additionally, the Iloilo Provincial Government – Provincial Engineer's Office, BFAR-USAID Fish Right Program, and the Federation Iloilo Volunteer Fire Brigade, Inc. were also commended for their contributions to conservation.

BFAR 6 is mounting week-long activities, simultaneously with all provinces in the region, such as distribution of fingerling, technical assistance, online forums and webinars lectures, fish processing training, coastal clean up, Cluster Livelihood Orientation, and financial literacy seminar for fisherfolks.

Fish Conservation Week, an annual event observed during the third week of September following Presidential Proclamation No. 316, series of 2017, aligns with the Maritime and Archipelagic Month observance. This initiative seeks to unify maritime-related events and raise public awareness about marine and archipelagic issues.### Texts and Photos by Maria Corazon M. Buala/DA-RAFIS 6)