Over 500 farmers benefit as CFIDP On The Go boosts Tubungan's Coconut Industry
Posted by: RAFIS DA6 | Posted at: September 1, 2023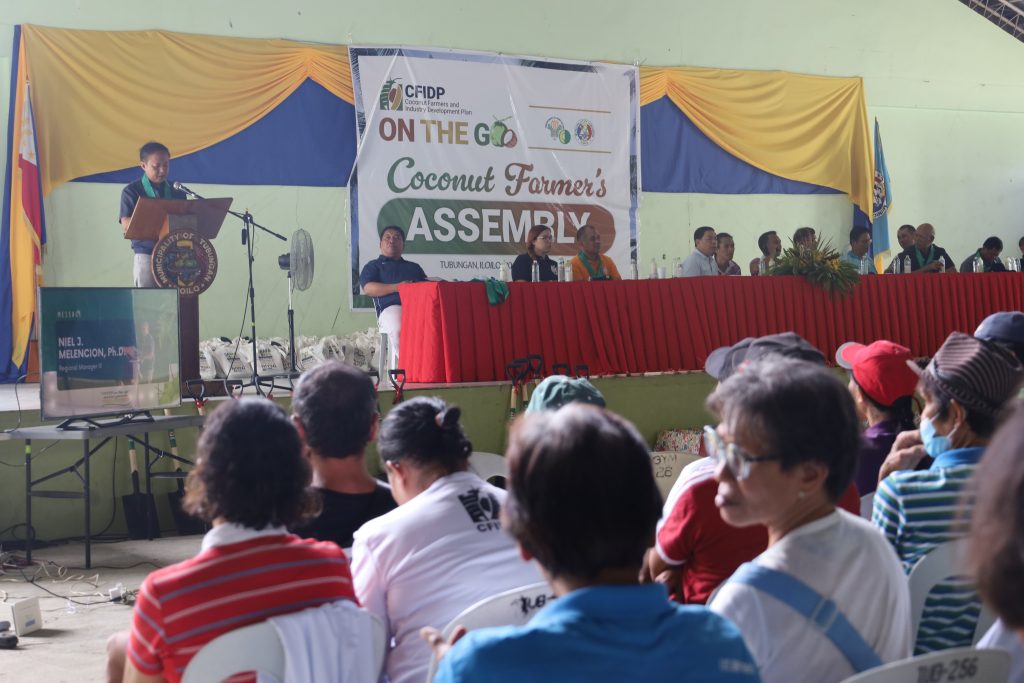 In a show of unity and support for the coconut farming community, the Philippine Coconut Authority (PCA), with fifteen other implementing agencies of the Coconut Farmers Industry Development Plan (CFIDP), implemented a successful medical and dental mission under the banner of "CFIDP On The Go and Coconut Farmers Assembly in the Municipality of Tubungan, Iloilo on August 30, 2023. The event brought together various government agencies, local officials, and over 500 coconut farmers, aimed to address the challenges faced by the farming community and promote economic growth.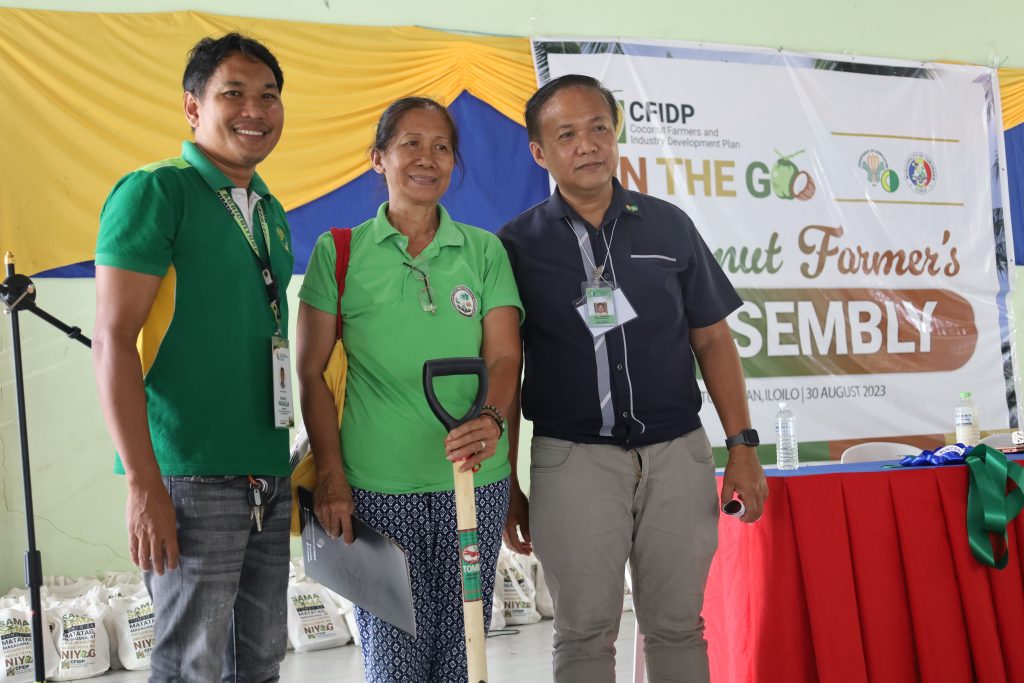 Director Neil Melencion, Regional Manager of the Philippine Coconut Authority Region 6, underscored the importance of cooperation and unity in addressing the challenges faced by the coconut farming industry. He went on to stress the need for holistic support in terms of financial assistance and ensuring the health and well-being of the coconut farming community. The medical and dental mission provided vital healthcare services to those in need.
One of the event's highlights was the presence of Ms. Marielle Roque, Officer -In Charge of the Program Management Office from the PCA Central Office, who came to witness the medical mission. While the CFIDP has yet to yield tangible results, it was evident that the government and its partners are committed to improving the lives of coconut farmers in the long term.
"Ang CFIDP On the GO ay isang convergence among 15 implementing agencies ng RA 11524 or Farmer Industry Trust Fund Act. Ginawa syang platfom para lahat ng ahensya ay mapagsama-sama para i-promote ang lahat ng programa ng CFIDP", said Roque.
Director Melencion also shared exciting prospects for the future, including support from the National Dairy Authority (NDA), which plans to provide cows and goats to deserving recipients. Additionally, a scholarship program is in the works to support talented students in the coconut farming community.
As Tubungan is dedicated to sustainable agriculture, they are also planning to cultivate more valuable crops in the near future. Municipal Agriculturist Marjorie Tacardon expressed her gratitude to PCA. "Nagpapasalamat ako sa lahat ng taga PCA sa pagsagawa nitong CFIDP on the Go na maraming coconut farmers ang natulungan ng Medical at Dental Mission sa bayan ng Tubungan. Ang mga coconut farmers dito ay noon pa man ay nagtatanim na nga mga niyog, kahit wala pa yung programa dito." 
Tubungan is a picturesque town in the Philippines known for its lush coconut plantations. Nestled in the heart of Iloilo, Tubungan's economy is closely tied to the coconut industry, making initiatives like CFIDP On The Go essential for its growth and development. Coconut is considered as OTOP (One-Town-One-Product)) of Tubungan.
Mayor Roquito Tacsagon acknowledged coconut farmers' significant role in the municipality's prosperity and affirmed the local government's dedication to supporting farmers and improving their livelihoods.
The event concluded with a reminder from Director Melencion that "health is wealth." He urged everyone to prioritize their well-being and maximize the provided medical services.
The CFIDP On The Go is a testament to the power of cooperation and the commitment to improving the lives of Tubungan's coconut farmers. With various initiatives and support from government agencies and partners, the future looks promising for the coconut industry. ### By Maria Corazon M. Buala/DA-RAFIS 6